Experiential Brand Marketing Manager
Date: Mar 5, 2019
Location: Truckee, CA, US
Company: Vail Resorts
Reach Your Peak at Vail Resorts. You're someone who pushes boundaries and challenges the status quo. You're brave, ambitious and passionate in everything you do. And we want you on our team. Pursue your fullest potential and never settle in the quest to deliver extraordinary guest service. Join one of the world's most innovative companies and re-imagine a mountain resort experience with us. Welcome to Vail Resorts. Reach Your Peak.
We're looking for a new leader to join our team Marketing team in Tahoe.  The Experiential Brand Marketing Manager is a key part of the Northstar resort marketing leadership team.  Events and experience marketing area the cornerstone of our long term resort growth strategy and we're looking for help.  The role is a mix of delivering key brand moments of unique experiences for our guests as well as executing large-scale events that drive visitation for the entire resort.  In addition to driving our experience and event strategy, we need your help developing our team's skills and partnering with our resort operations teams.
Job Summary: 
Event Strategy – define our strategy, goals and budget for key events at Northstar that will drive more guests to visit the resort at key times.
Experience Marketing – Set the strategy for developing and executing on all elements of the in-resort brand experiences, including, but not limited to: Signature Brand Experiences, Special Events, Animation/Atmospheric Experiences, Strategic Alliance and other partner promotions.
Team Leadership – Lead the Experience Marketing team (2 people) to become a more high-performing team.  Act as leader on the overall Northstar Marketing team and work with peers to improve the overall team culture.
Guest Experience – Analyze guest survey data to understand what they love and don't like about their overall Northstar experience and then devise a strategy to improve.
Stakeholder Management – Partner with key resort operational teams to identify ways to improve the overall guest experience to the resort including developing and training the resort's existing departments and staff in how the brand is to be communicated and represented in-resort.
Vendor Management – This position will contract vendors, partners and event staff as needed in order to execute the brand experiences.
Strategic Alliances – Partner with the corporate Strategic Alliance team to gain additional resources as well as ensure local execution of key company level partnerships.
Budget Management – Manage the event and village budget and report back to key stakeholders how our budget is helping the overall resort.
Ideal Candidate:
Strong experience in Event Management, Brand Communication, and Sponsor/Partner Activation, with a strong background in bringing creative experiences to life.
Ability to manage multiple stakeholders and departments, as well as working closely with internal operational departments and vendors, as well as with various town/local/community groups and organizations to secure permits and collaborate on community-wide initiatives.
Strong project management skills with the ability to meet deadlines and plan well in advance.
Good communicator that is able to give and take positive feedback, as well as effectively collaborate with various stakeholders and prioritize workflow.
Flexibility and a positive attitude are crucial, as well as the ability to delegate and direct third party vendors, contractors and partners to be able to execute with excellence.
Responsibilities:
Develop annual event plan and budget for major visitation driving events
Develop strategy for the brand activation elements that will bring the brand to life in resort for greatest possible impact
Analyze Guest Research insights to be able to optimize experience activations to guest feedback
Galvanize and manage various operational departments and staffs to be able to execute special events, activations and signature experiences
Negotiate contracts, site fees and relationships with Third Party companies and organizations
Work closely with Vail Resorts Strategic Alliance department and partners to strategize activation and execution of sponsorship elements
Lead development of brand lexicon and experience plan and integrate into resort operational guest facing staff procedures and practice
Liaise with key community / town leaders and organizations to collaborate on community-wide initiatives
Develop plan to integrate brand activations and experiences across multiple touchpoints throughout the guest arrival and on-site journey
Communicate performance metrics with stakeholders on analytics of guest research around activation elements
Lead the Brand Experience team (2 employees)
Partner with the marketing team on various other elements of fulfilling on overall marketing strategy and execution
Requirements:
Four-year college degree required. Emphasis in marketing, business and/or communications preferred.
Five years of marketing / brand work experience. Event experience is a must.
Prior management and leadership experience.
High degree of organization, attention to details and level of professional conduct. Self-starter, ambitious and multi-tasker.
Excellent English language and writing skills.
Excellent bookkeeping and accounting skills.
With diverse tree-lined mountain trails, a world-class terrain park and a vibrant village, Northstar is the perfect setting for families and snow sports enthusiasts alike. Nestled in the Sierra Nevada just 15 minutes from Lake Tahoe, 30 minutes from Reno and a few hours from Napa and San Francisco, it's easy to explore everything Northern California has to offer.Join the Northstar team and learn why Truckee, CA has been voted one of the "Top 25 Ski Towns in the World."
Apply at: www.vailresortscareers.com
Vail Resorts is an equal opportunity employer. Qualified applicants will receive consideration for employment without regard to race, color, religion, sex, national origin, sexual orientation, gender identity, disability, protected veteran status or any other status protected by applicable law.
Tahoe Weekly is hiring Advertising Account Executives!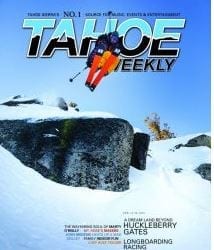 Tahoe Weekly is hiring Advertising Account Executives!
Tahoe Weekly magazine is seeking Account Executives for advertising sales in our print and digital publications to cover our South Lake Tahoe territory and our North Lake Tahoe/Truckee territory. There are two positions available to begin immediately. These are full-time, year-round positions.
Account Executive South Shore | This position is specifically for the South Lake Tahoe region covering Zephyr Cove, Kingsbury, Stateline, South Lake Tahoe, Meyers, Markleeville/Alpine County, Kirkwood, Twin Bridges and Carson City area to begin immediately.
Account Executive North Shore | This position is specifically for the North Lake Tahoe & Truckee region covering Incline Village, Kings Beach, Tahoe City, the West Shore, Olympic Valley, Northstar, Truckee, Tahoe Donner, Donner Summit & Reno to begin immediately.
Tahoe Weekly is the only publication distributed throughout the Tahoe region including the Tahoe Basin, Truckee, Reno and Sparks covering Live Music, Events & Festivals, Entertainment, Outdoors & Recreation, Food & Wine, and Arts & Culture in the Tahoe Sierra. The Tahoe Weekly publishes 36 editions each year, with issues out every 2 weeks from mid-October to mid-May, and weekly from Memorial Day to mid-October, with some special editions during holidays.
Tahoe Weekly also publishes digitally at TheTahoeWeekly.com, facebook.com/TheTahoeWeekly and @TheTahoeWeekly, and has a digital edition (flipbook)available for download on all devices and platforms.
Job Description
The Account Executive works in all aspects of sales for any and all print and online products and publications, for Tahoe Weekly and its parent company, Range of Light Media Group, Inc.
As an Account Executive for Tahoe Weekly, you will work outside the office, meeting with clients and prospective clients at their places of business. Some businesses will require making telephone sales calls, as well, calling prospects to sell the Tahoe Weekly's advertising space or digital marketing, and arranging follow-up appointments with interested prospects and existing clients.
The Account Executive must be driven, self-motivated and have the ability to work independently while meeting established sales goals and deadlines.
In addition to maintaining sales and overseeing accounts, other duties include analyzing sales statistics and attrition, preparing reports about clients' accounts. Also keeping up to date on industry trends on new and existing products, and monitoring the sales, prices and products of competitors.
The Account Executive reports to and is supervised by the Publisher.
General Duties:
Locate, qualify and contact potential clients and identify decision makers to offer Tahoe Weekly's advertising services
Meet with clients to show how specific types of advertising will help promote their products or services in the most effective way possible
Provide and close prospective clients with advertising and marketing campaigns, and recommend appropriate sizes and formats for advertising
Prepare and deliver sales presentations to new and existing clients
Build and maintain relationships with existing clients; problem solve when needed
Input and update all contact information and tasks in Pre1/Smart Publisher (training provided)
Book advertising campaigns
Prepare and execute promotional plans and e-mail marketing, sales literature, media kits and sales contracts (materials provided)
Work with production department to provide specs to potential clients and assist in creating print and digital advertising messages and formats
Assist in collecting on delinquent accounts when needed
Set and achieve goals to increase sales
Represent Tahoe Weekly in the community in a professional manner
Understand the unique nature of the South Lake Tahoe & North Lake Tahoe/Truckee community and its business environment, and recommend sales campaigns to benefit the interests of the client
Attend business networking opportunities to meet clients, build new relationships and represent Tahoe Weekly
Meet sales goals established with the Publisher
Work with the Publisher to expand sales territory
Required Qualities and Skills
Communication skills.Advertising representative must be persuasive during sales calls. In addition, they should listen to the client's desires and concerns, and recommend an appropriate advertising campaign that meets their business goals.
Initiative. Advertising representatives must actively seek new clients, keep in touch with current clients, and expand their client base, in order to meet sales quotas.
Organizational skills. Advertising representatives work with many clients, each of whom may be at a different stage in the sales process. Agents must be well-organized to keep track of their clients or potential clients.
Self-confidence.Advertising representatives agents should be confident when calling potential clients (cold calls). Because potential clients are often unwilling to commit on a first call, agents often must continue making sales calls, even if rejected at first.
2-5 years of sales experience (preference given to candidates with publishing/digital advertising experience)
Familiar with the South Lake Tahoe & North Lake Tahoe/Truckee community (preference given to residents of each community to serve their community.)
Basic technology skills in using e-mail, Word, Adobe Reader, Excel, Web browsers, and apps on phone/iPad
Ability to learn new technology programs including Pre1/Smart Publisher/Filemaker (publishing platform), Dropbox and other work-related programs
Ability to meet deadlines
Must be able to multitask
Must be able to communicate with others working in a team environment
Must be detail orientated
Must be able to take direction
Must be able to manage his/her own time
Must be available to work additional hours as needed during heavy workloads
Compensation
Base salary (based on experience), plus benefits and sales commission.
TO APPLY
E-mail a cover letter, resume and three references to Anne Artoux: anne@tahoethisweek.com.
The Rock Garden seeks Customer Service/Retail Salesperson
The Rock Garden seeks Customer Service/Retail Salesperson
The Rock Garden:
Customer Service/Retail Salesperson. F/T or P/T. Truckee. Year-round with the possibility of a benefits package. $16 hr starting wage. Must be a personable team player willing to learn about stone and masonry supplies. Call Kelly or Greg at 530-582-3610 or apply in person.
TNT Materials Concrete Dispatcher Full Time $25/hr
TNT Materials Concrete Dispatcher Full Time $25/hr
TNT Materials:
Concrete Dispatcher. F/T Truckee. Great benefits package. $25 hr + overtime in summer. Three (3) year minimum dispatch experience in a fast-paced, multi-line environment. Knowledge of concrete and/or construction very helpful. Call Mike or James at 530-582-3600.
Basecamp Tahoe City Hiring!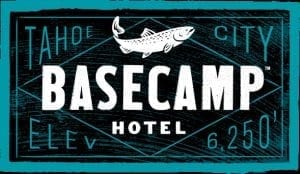 Basecamp Tahoe City Hiring!
We have the following positions open at
Basecamp Tahoe City!!
Night Auditor/Front Desk Host (overnight shift)
Front Desk Host (AM and PM shifts)
Housekeeper (AM shift)
 If you're interested, please contact hotel and leave a message for:  Bailey Piper, Hotel Manager,
at 530-580-8430
 Or
Drop your resume off at:  955 North Lake Blvd, Tahoe City
Retail Sales, Gallery Keoki, Squaw Valley, CA
Retail Sales, Gallery Keoki, Squaw Valley, CA
Retail Sales, Gallery Keoki, Squaw Valley, CA
20 year established Gallery Keoki, representing exclusively Keoki Flagg Fine Art Photography,
is looking for an experienced retail sales person (ideally with experience in high end or luxury products) to work at Gallery Keoki located in Squaw Valley.
This position is based at the Gallery  3- 4 days per week with a mix of midweek, weekend, and Holiday hours. This position can lead to full time based upon performance and career goals.
Required experience, skills and knowledge:
Minimum 5 years' experience in retail sales (high end products or services preferred)
Proven success with commission compensation
A track record for meeting or beating sales quota
Familiarity with Greater Lake Tahoe demographics, real estate and resorts
Ability to commute to Squaw Valley midweek, weekends and in inclement weather
Strong team mentality (this role supports Director of Sales)
Professional communication and writing skills
Must be accurate, detailed, and precise
Ability to manage a luxury retail store (this position includes retail merchandising)
Ability to optimize use of time and be cost effective
Must be able to memorize a large inventory of images, product offerings, pricing and product spread sheets.
Ability to memorize and confidently explain artist biography, individual images and image collections, product media and Gallery services (Custom Installations)
Client database management
Required Education and work criteria:
Four-year college degree
Flexible to work weekends and Holidays
Flexible to assist with installations
Flexible to work with artist and gallery managers on gallery projects including limited edition tracking, client data base, gallery maintenance and presentation, and events
Able to commit for at least one year (preferably longer)
Professional work attire required
Athletic enough to install art weighing up to 30 lbs.
Reliable, on time
Big Plusses:
Interior design/decorating experience
*    Knowledge or experience with  fine art, international culture and world travel
Experience in event organizing and hosting
Loves mountain sports and is familiar with local athletes and celebrities
Familiarity with SF/Bay Area communities, familiarity with US Cities
Compensation is a combination of an hourly base plus commissions.
Base pay is subject to work experience and past sales performance.
Bonuses and Benefits are subject to meeting performance goals.
Please visit www.gallerykeoki.com to learn more about Gallery Keoki and our team.
For more information, please contact Elysia Cecchetti, Elysia@gallerykeoki.com/530-583-1404,
Or come visit us at the Gallery.
Tahoe Biltmore Dealer School
Tahoe Biltmore Dealer School
DEALER SCHOOL
The historic Tahoe Biltmore Lodge and Casino located in picturesque Crystal Bay, NV on the North Shore of Lake Tahoe, is seeking customer-focused individuals. Be a part of history in the making as we work through the final years of the Biltmore prior to moving into our new facility slated to be built within the next few years. Be a part of the future with our growth and transformation to Boulder Bay.
The Biltmore is seeking service-minded professionals who would like to learn how to deal table games while being a part of our friendly North Shore team. The paid course beginning the week of May 20th with a duration of twelve days in the span of three weeks will be taught by two gaming experts who are excited about sharing their knowledge. Classes will begin at 10 AM sharp going to 3 PM, Monday – Thursday with graduation being held on June 8. Upon successful completion and graduation, you may be eligible to work within our Pit upon receipt of a job offer.
Must:
Have completed an interview with Human Resources by first week in May
Be at least 21 years of age and able to register with the NV Gaming Control Board
Enjoy working with people and understand the benefits of excellent guest service
Be quick with addition
Attend all sessions and practice outside of class
Contact:          rlestak@tahoebiltmore.com     775.833.6720
*Successful graduation will be determined by management and training staff.
**Attending our paid dealer school does not guarantee employment with the Tahoe Biltmore Lodge and Casino
Hospitality / Entertainment Career Opportunities (Crystal Bay, NV)
Hospitality / Entertainment Career Opportunities (Crystal Bay, NV)
The historic Tahoe Biltmore Lodge and Casino located in picturesque Crystal Bay, NV on the North shore of Lake Tahoe, is seeking customer-focused individuals. Be a part of history in the making as we work through the final years of the Biltmore prior to moving into our new facility slated to be built within the next few years. Be a part of the future with our growth and transformation to Boulder Bay. Currently we are seeking team members for the following career opportunities:
Table Game Dealers – part/full-time
Slot Attendant (day/swing/grave) – full-time
Surveillance Observer
Security Officer – part/full-time
Cage Cashier – part/full-time
Food Server – part-time
Kitchen Cook – full-time
Porter (swing/grave) – full-time
Maintenance Technician – full-time
Hotel Front Desk Agent (graveyard/swing) – part/full-time
Soft Count / Drop team (early AM) – part-time
Housekeeper (day) – full-time
Benefits of working with us:
-Fun, laid-back environment
-Flexible schedule when possible
-Pro-active management team with an open door policy
-50% discount in our café during shift
-Friends and family rate in our hotel when accommodations are available
-Wide range of benefits for full-time employees
Apply today – work tomorrow!
Contact:          Ramona Lestak, Director of Human Resources
775.833.6720      rlestak@tahoebiltmore.