Save at Donner Lake Village with the Ski and Stay package.
Donner Lake Village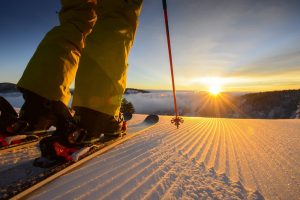 Rates start at $192 per person/per night based on double occupancy, midweek for two nights in a Lodgette and two days of tickets for two people.
Custom Ski Packages can be created to fit your specific needs. Change the number of people, nights, ski tickets etc.
Quote is a Lodgette for two midweek nights (Sunday – Thursday Nights). Package price is $768 total or $192 per person/per night. Not valid Holiday periods. Quote does not include taxes.
Must be booked 14 days in advance of arrival.
Please call to book this package.
Because Lift Tickets need to be delivered, packages must be booked in advance. Details included below.
Ski & Stay Packages starts January 5, 2020. Quotes are for lodging in a Lodgette midweek. Our quotes may change with dynamic pricing; they may be higher or lower. Ski and Stay packages must be book 14 days in advance of arrival. Package quotes are valid January 5th through the end of the ski season, but not valid January 17-19 and February 14-22, 2020. Promotions and packages subject to change, availability, and nightly minimums.
GO TO SITE