15th Annual Gates & Wakes
All Day
Apr 06-07, 2019
Homewood Mountain Resort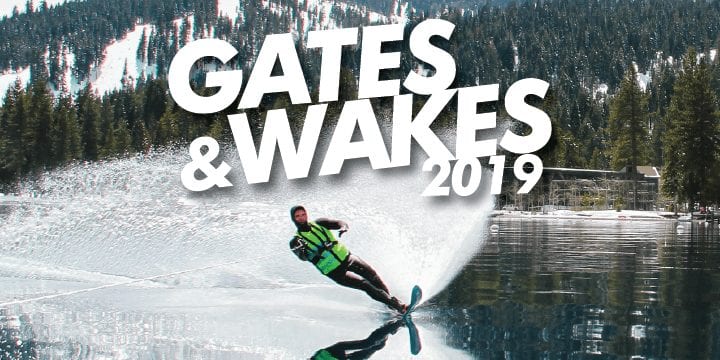 Gates & Wakes presented by Superior Boat & Repair returns to the West Shore this April as the ultimate test of your skiing skills. In this unique race, participants first put their snow-skiing skills to the test while racing gates at Homewood Mountain Resort. After two runs, the competition regroups at lake level for the latter water-skiing segment of the competition. From the harbor at Homewood High & Dry Marina (directly across the street from Homewood's North Base area) participants will take turns executing waterski turns behind Superior Boat's Ski Nautique.
A proper water ski run will help your score while a fall in the water will hurt it! Based on the best on-mountain score, we'll determine who is truly the best all-around skier for the day.
Event Pricing
Season Passholder* | $45
Non Passholder* | $95
2-Day Pro Challenge Entry** | $150
*This includes Lift Ticket, full-day event registration (on-mountain & on-water), and lunch. Participants interested in waterskiing must provide their own wetsuit (consider cold water temperature, between 50-55). Slalom skies will not be provided.
**This includes entry into the 2-day Pro Challenge competition. Day one consists of a sanctioned two round slalom waterski competition at Bell Aqua Lake #3 in Rio Linda, CA the day prior, on April 5th, 2019. Day 2 follows on April 6th, 2019 at Homewood Mountain Resort. Learn more or enter this Pro Challenge 2-day competition by heading to Superior Boat's website: https://www.superiorboatrepair.com/
All proceeds from entry fees for Gates & Wakes as well as the Silent Auction benefit the High Fives Foundation, this event's long-standing beneficiary. You can learn more about this Truckee based non-profit here: https://highfivesfoundation.org/