21st ANNUAL SNAPSHOT DAY 2021
8:00 AM - 5:00 PM
May 15, 2021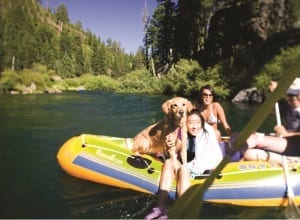 Be a Watershed Steward!
Join in hands-on water quality monitoring of our watershed. Monitoring teams will collect data that is used for restoration projects and overall watershed protection.
Snapshot Day covers as much geographic area as possible in order to capture a "snapshot" in time of water quality for the entire Truckee River watershed.  Samples are taken from the Lake Tahoe Basin and follow the Truckee River watershed all the way to Pyramid Lake (see map below). To view Snapshot Day monitoring locations in Google Maps, CLICK HERE.
For data from previous Snapshot Day Events CLICK HERE.