28th Annual America's Most Beautiful Bike Ride – Lake Tahoe
All Day
Jun 02-03, 2019
Lake Tahoe, CA
130.00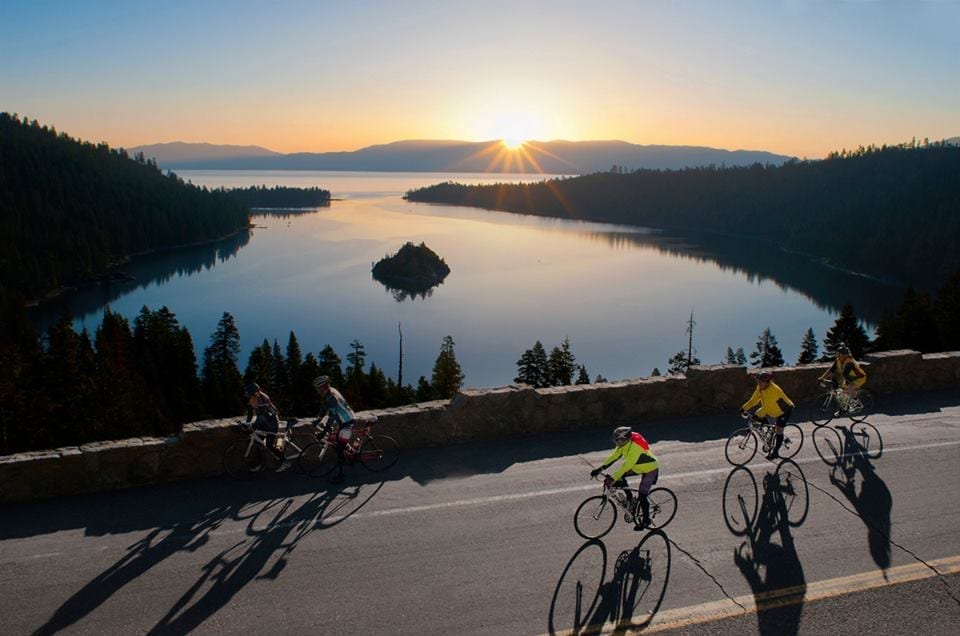 The 72-mile America's Most Beautiful Bike Ride circumnavigates the highways clockwise around Lake Tahoe in both Nevada and California. It includes a challenging 800 foot climb to a rest stop overlooking Emerald Bay and a 1,000 foot climb to Spooner Junction. There are also many short rolling ascents and descents totaling over 4,024 vertical feet of elevation gain! The altitude ranges between 6,300 feet and 7,100 feet above sea level and the ride is recommended for conditioned recreational bicyclist, not for beginners. Participants must be at least 14 years of age (please, no children on bike carriers or trailers) and must be experienced in riding roadways.
Join Team In Training (TNT) to line up at America's Most Beautiful Bike Ride while raising money to drive lifesaving results in the fight against cancer. The Team In Training experience includes start line priority, private packet pickup, pre-ride dinner and more! All teammates receive access to Sixcycle, an innovative training app connecting teammates to experienced coaches and teammates across the country.
As the largest charity endurance training program in the world, we have coached more than 25,000 cyclists who have raised more than $96 million at America's Most Beautiful Bike Ride for The Leukemia & Lymphoma Society.
Team In Training prepares athletes for premier endurance challenges, creating lifelong memories with incredible experiences that unite teammates in pursuit of curing cancer. Since 1988, more than 650,000 individuals have completed events with Team In Training, raising over $1 billion for The Leukemia & Lymphoma Society.