28th Annual Winter Illness and Injury Symposium (WIIS)
3:00 PM - 9:00 PM
December 02, 2019
Hyatt Regency Lake Tahoe Resort, Spa & Casino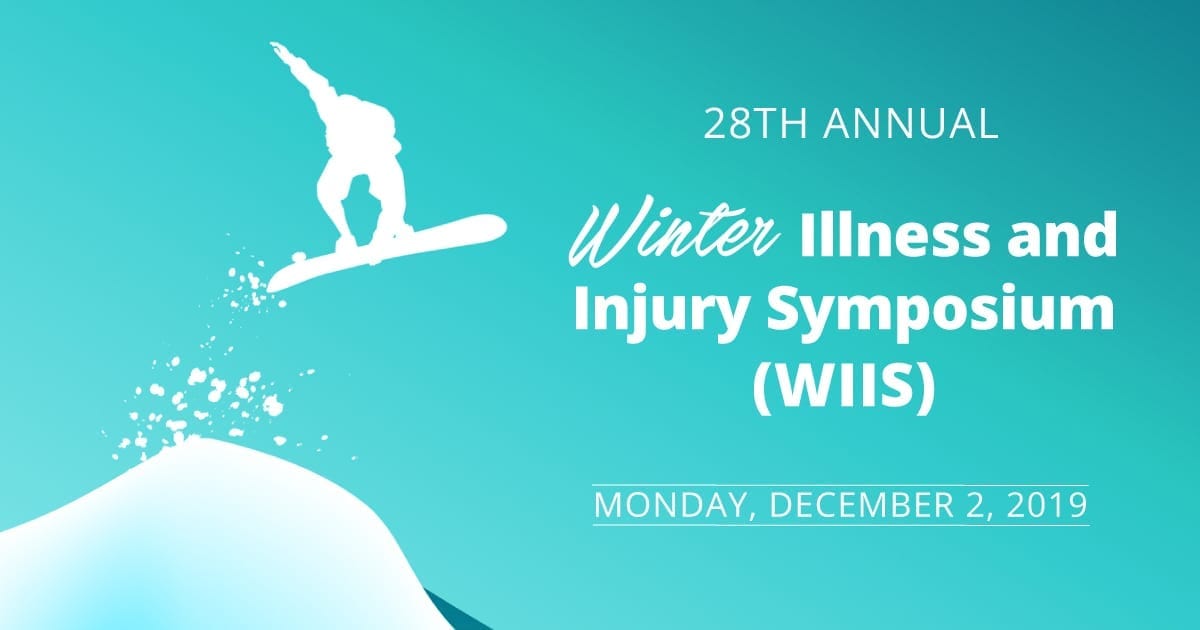 Join us for an educational and entertaining evening of great speakers and topics, networking with colleagues and friends, perusing the vendor hall and enjoying a great meal.
This annual event, supported by Tahoe Forest Health System, is open to all EMTs, Ski Patrol, Paramedics, Firefighters, Law Enforcement, RNs, PAs, NPs, Physicians, SAR Members and other Pre-Hospital and Hospital Personnel.
Includes CEs, Dinner, Vendor Expo, Raffle Prizes and No-Host Bar • $25 per person
Featuring five great speakers and topics:
Wilderness 911 – Improvised Trauma Care in Austere Environments
Eric A. Weiss, MD, FACEP, Professor of Emergency Medicine, Stanford University, Emeritus and author of Wilderness & Travel Medicine: A Comprehensive Guide
Code Lavender: When It's You That Needs Saving
Natasha Lukasiewich, DNPc, MSN, LNC, RN, CCRN-K, CFRN, CEN, TCRN, EMS-RN
Snow Forecasting
Bryan Allegretto, California Snow Forecaster, Tahoe Open Snow
Severe Winter Injuries: Intensive Care for the Trauma Patient
Michelle Avant, RN, BSN, CCRN
Firearm Injury Prevention: What You Can Do
Rocco Pallin, MPH, Research Data Analyst, UC Davis Violence Prevention Research Program
Deadline: November 30, 2019
Register at: www.tfhd.com/WIIS2019
Space is limited. For more information call (530) 582-3543 or email [email protected]
CE Credits: Provider approved by the California Board of Registered Nursing, CEP #1198, for 4 contact hours. This course has been approved for 4 hours of Continuing Education by an approved California EMS CE provider and was instructor-based. California EMS CE Provider #65-0016.