3rd Annual Craft Beer & Food Truck Festival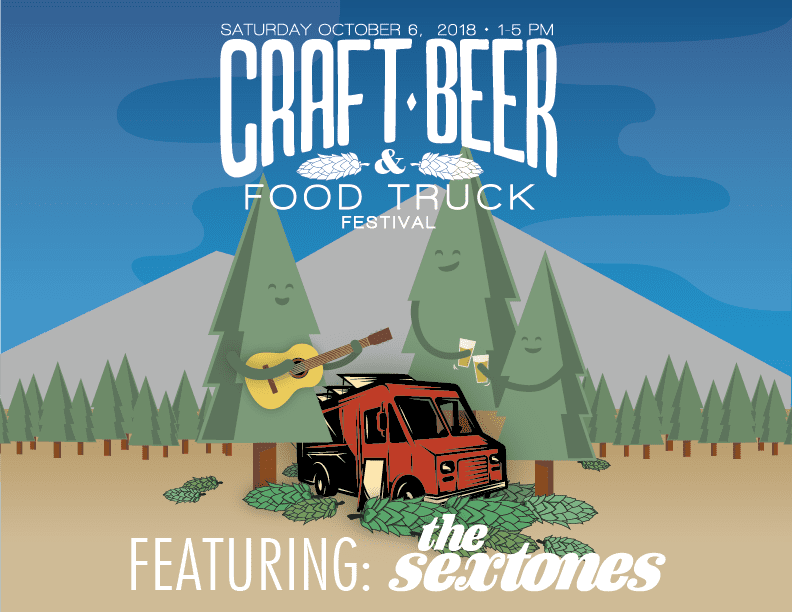 The Craft Beer & Food Truck Festival returns to Homewood Mountain Resort for its third year of food, fun, brews and celebrations! This year's event has grown with the addition of even more vendors, craft brewers, and (of course) food trucks to the roster. With winter quickly approaching, we'll also be offering discounts on Homewood Season Passes and 3-Packs! We look forward to celebrating the upcoming winter season with everyone!
ENTRY COST
General admission to this event is completely FREE and gives you access to the Festival Village which includes the music, food vendors and artisan Vendors. Those interested in the Beer Garden can find admission prices below. To commemorate this event, paid entry into the Beer Garden will include a souvenir 12 oz. glass and two FREE drink tickets! Additional drink tickets will be available for purchase throughout the event at the prices below.
Beer Garden Admission:
$20 non-passholders / $15 for Season Passholders at the door
$15 non-passholders / $10 Season Passholders Pre-Purchase on Event Brite
$10 for Guests with Tahoe City Octoberfest Mugs at the door – If you attended the Tahoe City Oktoberfest the weekend before, bring your mug and save up to $10 OFF admissions!
Additional Beer Tickets – 1 Ticket = 12 oz. pour
$4 for 1 ticket
$10 for 3 ticktets
$15 for 5 tickets
RAFFLE
Drum-roll please…. we're giving away a Homewood Snowcat Adventures tour! That's right, one lucky winner will be awarded with a FREE snowcat tour during the 2018-2019 winter season. The winner will be announced during the event (you don't have to be present to win). Here's how the entry works:
One entry when you RSVP on Eventbrite, here.
One entry when you RSVP on Facebook, here.
One entry when share the event page on Facebook, here.
One entry when you sign up for our email newsletter, here.
With 4x the ways to enter, the better chance you have of scoring an adventure you'll never forget! Servicing 750 acres of Homewood's side-country on the flanks of Ellis Peak, we're thrilled to offer the Tahoe Basin's only resort-accessed snowcat skiing. You can learn more about our snowcat tours here: Homewood Snowcat Tours.
Entertainment
We're thrilled to host The Sextones as our musical entertainment for this year's event! The Sextones are a family of music renegades known for viciously executed soul compositions and white-knuckle driving funk. Fronted by the charismatic and soulful vocalist Mark Sexton – The Sextones' sound is a tip of the hat to the days of Tower of Power and Stevie Wonder while actively forging the path for a new generation of soul and funk. Give them a listen on your favorite music platform or visit their site here.