52nd Annual Pancake Breakfast
8:00 AM - 12:00 PM
July 03, 2022
Meeks Bay Fire District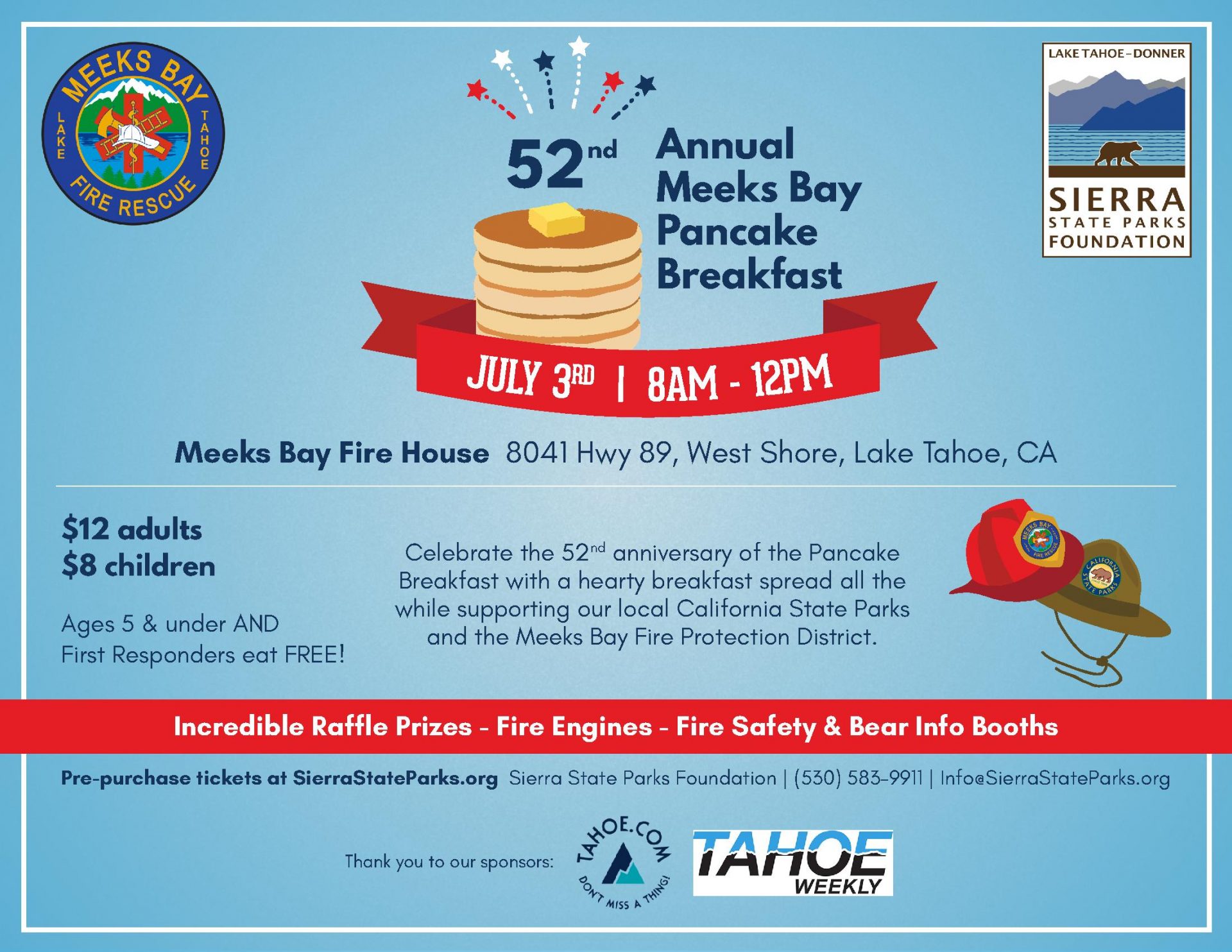 All you can eat delicious pancakes, jumbo sausages, maple syrup, applesauce, butter, milk, coffee, & OJ!
After a 2-year hiatus, the 54th annual Pancake Breakfast is back!
The Sierra State Parks Foundation is honored to keep this tradition alive by co-producing this treasured community event and important fundraiser. The Pancake Breakfast supports the California State Parks and the Meeks Bay Fire Protection District. Breakfast is $12 for adults and $8 children. Enjoy unlimited hot, fresh, and fluffy pancakes, sausages, applesauce, orange juice, and coffee.
Participate in the best raffle on the West Shore! Learn about fire safety, defensible space, and our wildlife! Photo op for the family in front of a firetruck and with Smoky the Bear.