A Bear Affair
11:00 AM - 1:00 PM
Jul 23, 2016
Sugar Pine Point Ehrman Mansion
Free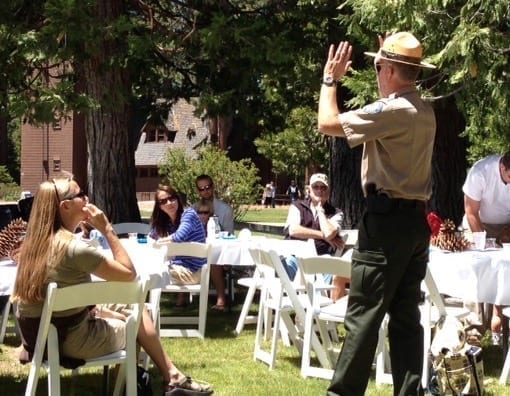 Bear claws, juice, and coffee will be served on the lawn of the Children's House while a State Park Interpreter displays bear artifacts and facilitates an interactive presentation about our 300 pound neighbors, the California black bear. This interactive program is sponsored by the Sierra State Parks Foundation and proceeds benefit the education programs at Sugar Pine Point State Park.
Space is limited to 40 guests and tickets are $10 per person with ages 12 and under free. Parking fees apply.
For more information and to purchase tickets, please visit our website at SierraStateParks.org or call our office at (530)583-9911.