All Terrain/All Conditions Course at Squaw Valley/Alpine Meadows
All Day
Mar 02-04, 2020
North American Ski Training Center (NASTC)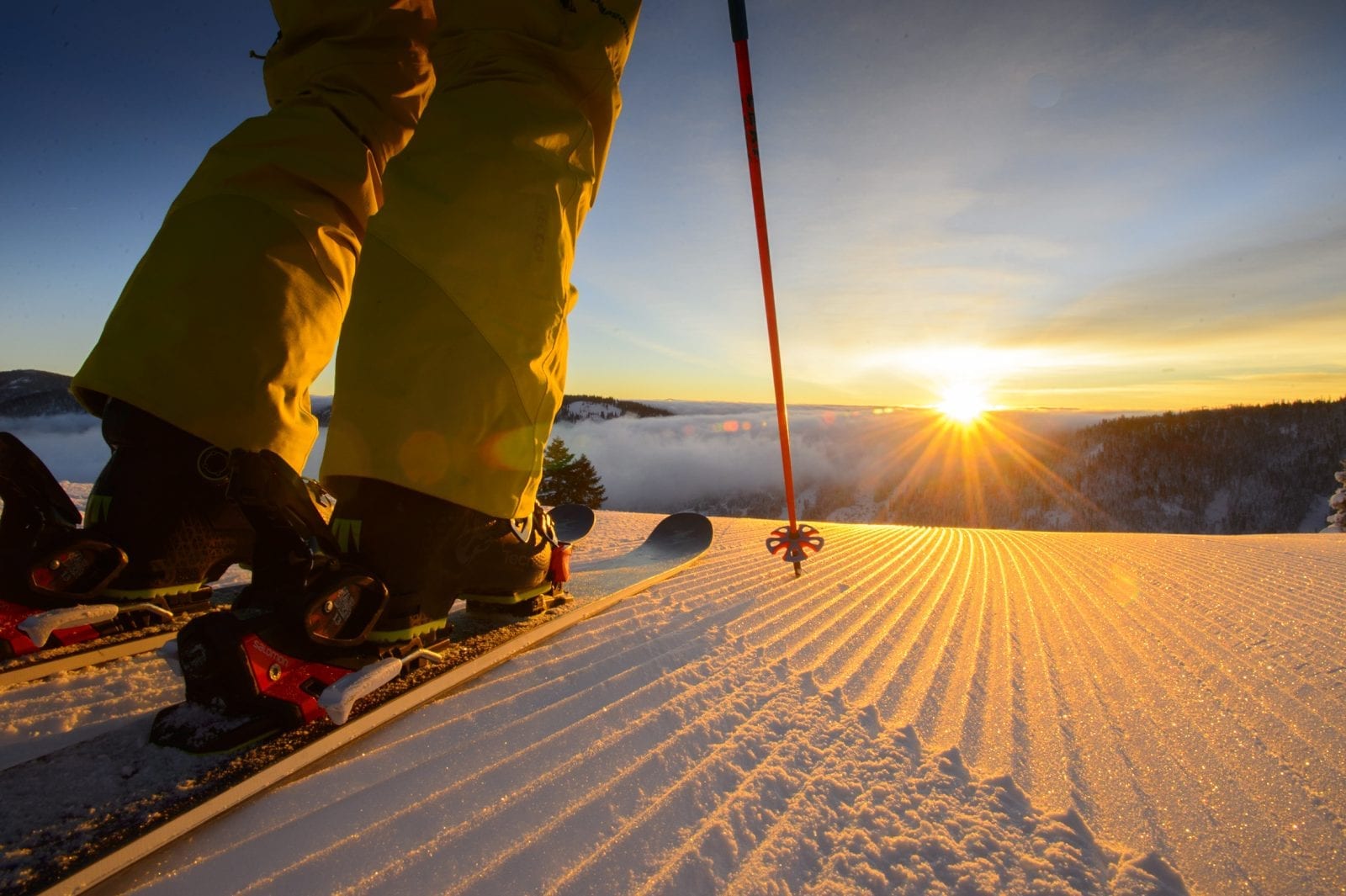 The All Terrain/All Conditions course (for skier levels: 6-9) is NASTC's trademark full immersion course designed to get you off that intermediate or advanced plateau. Our highly experience and nationally ranked coaches will help you make the changes you need to meet your skiing goals. Your goals are our goals. Through a successful methodology including breaking down your skiing to its fundamentals, reviewing the building blocks of high-level skiing, video, equipment discussions, fitness recommendations, practical technique/tactics, and lots and lots of mileage, our top trainers will guide you through our step-by-step progression towards total skiing mastery. Squaw and Alpine have it all when it comes to terrain and snow, we are looking forward to skiing with you and sharing these incredible mountains with you. NASTC is based in Tahoe. This has been our home for more than 20 years, and we use our insider knowledge to make your experience here with us fun and memorable.
Below is an initial itinerary for the course. This schedule may change slightly based on the group, the weather, etc. We will send you an updated itinerary as we get closer. Also, below are the equipment and clothing lists. If you have any questions, please do not hesitate to call the NASTC office 530.386-2102.
ITINERARY
Monday, March 2, 2020
8:00am — orientation at Squaw Valley Lodge Ponderosa Room, Stretching Session/Movement Prep, divide into groups, ski with your trainer all day 9-3:30, video session, afternoon tech talk & video review.
Tuesday, March 3, 2020
8:30am — Stretching Session/Movement Prep. Ski with your trainer all day, video session, afternoon tech talk & video review. Group Banquet (included).
Wednesday, March 4, 2020
Ski with your trainer all day, more off-piste terrain exploration and personal feedback.
SAMPLE TRAINING DAY
8:30am – Group up, go over day's schedule and goals.
9:00am-12:00pm – Skill development via drills and technique work
12:00pm-1:00pm – Lunch with group on hill
1:00pm-3:30pm – On the snow: video, free-skiing varying conditions and terrain, personal feedback
5:00pm-6:00pm – Indoor clinic: video viewing / technical session (tech talk is optional)
6:30pm – Dinner with group (dinners are optional, but we do pick great restaurants!)
Our schedule will vary day to day depending upon snow conditions, weather and desires of your group, and your group's general progression and improvement. Throughout the week there will be video/video analysis, an indoor technical session, group dinners, and personal skiing evaluations.
We will meet at the Squaw Valley Lodge Ponderosa Room on March 4 at 8:00am. Please arrive ready to ski. We will begin promptly with a brief indoor orientation, a short stretching session, pass out lift tickets, and then head outside to the lifts.
LODGING RECOMMENDATIONS:
The Squaw Valley Lodge located at the base of Squaw and is just a short shuttle ride or drive to the base of Alpine Meadows. It's convenient location in the village at Squaw, offers a picturesque setting at the foot of Headwall and access to a number of dining options and apres ski activities. The Squaw Valley Lodge offers condominium style lodging in a ski in/out setting. In addition to the cozy and comfortable rooms, the SVL has a fitness center and spa that includes a sauna and steam room. Be sure to mention that you are with NASTC when you call to make your reservations.
Our Truckee lodging partner, The Cedar House Sport Hotel, is located a few min from downtown Truckee offers a luxurious, relaxing and intimate environment as your home away from home while skiing with NASTC. Contact the The Cedar House Sport Hotel directly to make reservations. Be sure to mention that you are with NASTC when making your reservation. 530-582-5655 or www.cedarhousesporthotel.com.
TRANSPORATION:
If you need to fly in, the closest airport is the Reno-Tahoe International airport. If you are renting a car, we suggest reserving a 4-wheel drive. If you do not wish to rent a vehicle, we suggest North Tahoe Executive Shuttle, 866.583.7685 or North Lake Tahoe Express at www.northlaketahoeexpress.com or 866-216-5222. Please contact the NASTC office for carpooling opportunities.
SKI SHOP:
We recommend Granite Chief, the Start Haus, and Truckee Mountain Sports all on Donner Pass Rd in Truckee.
NASTC COACHING AIDES:
Chris Fellows' new book TOTAL SKIING, published by Human Kinetics is available for purchase through the Pro Shop page. He is also the author of All-Mountain Skiing published by PSIA (currently available too). Both of these are great learning tools that you can bring home with you. Both of these books compliment what you learn in The North American Ski Training Center's curriculum of courses.