Alpenglow 20k
10:00 AM - 12:00 PM
February 23, 2020
Tahoe Cross Country Ski Area
12 – 40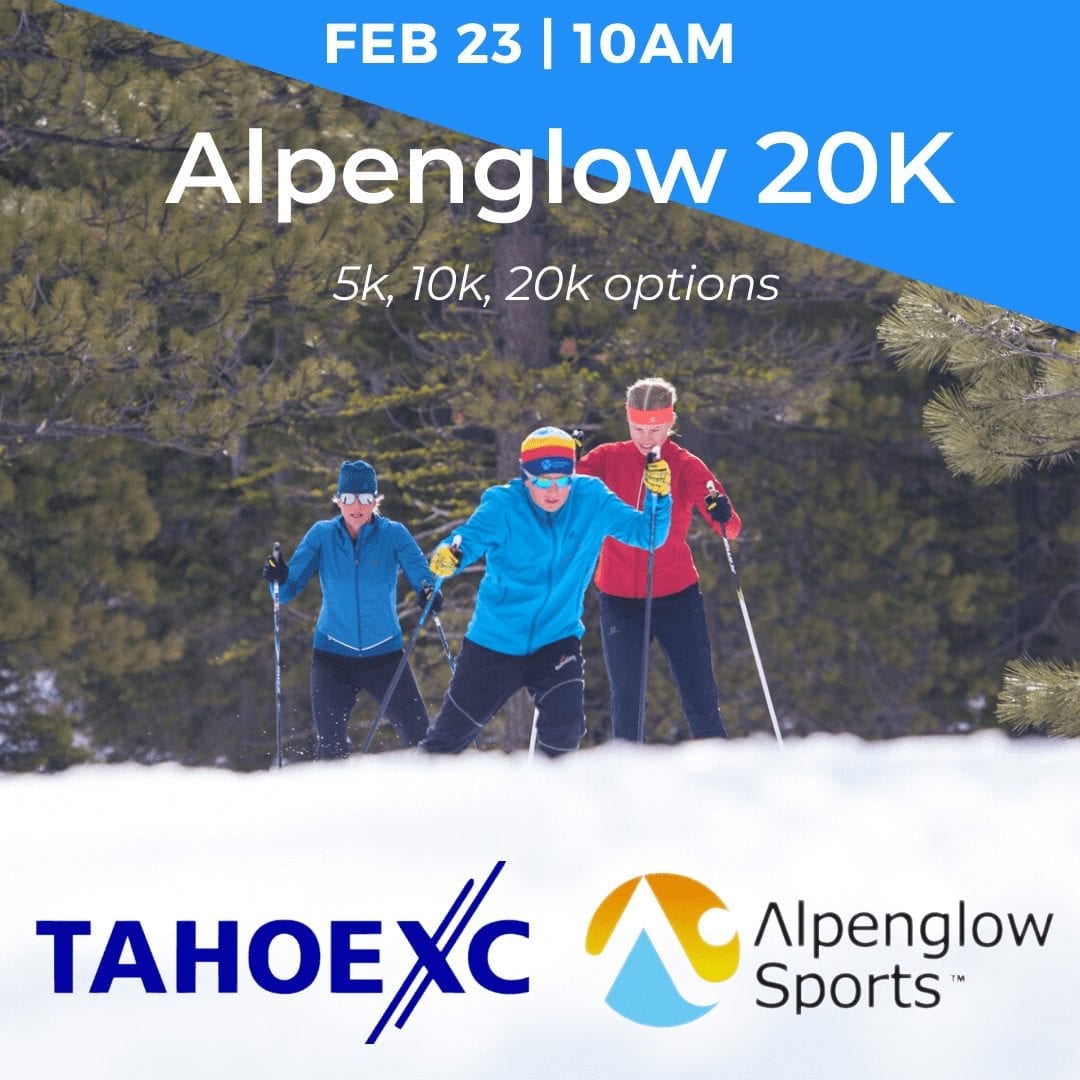 The Alpenglow 20k Race is one of the most scenic and iconic freestyle Nordic races in Tahoe. With 20k, 10k and 5k options this race is perfect for every level of skier. This point-to-point Nordic race starts and finishes at Tahoe XC and is one of the final events of the Alpenglow Mountain Festival.
Date: Sunday, February 23, 2020
Time: Race begins at 10:00am
Start & Finish Tahoe XC
There's a suggested donation fee for kids and adults. Prizes and awards will be given from Alpenglow Sports and Tahoe XC. Classic and skate skiing is allowed; snowshoeing is not permitted at this race.
For full details and registration visit TahoeXC.org