Annual Keep Tahoe Red, White & Blue Beach Cleanups
8:30 AM - 12:00 PM
Jul 05, 2016
Multiple Locations
Free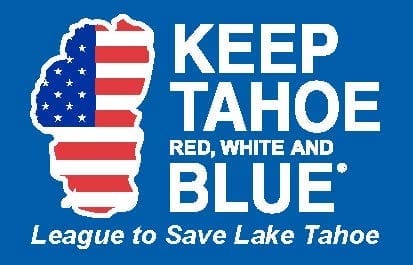 After the July 4th festivities, our beaches are thrashed with trash. This trash can hurt wildlife and lake clarity. Be a part of the solution and help us this day to keep our beaches clean.
We will provide refreshments, cleanup bags, gloves, and hand sanitizer. Please bring your reusable water bottle, gloves if you have them, sunscreen, your friends and family, and a smile!
Each attendee will receive a raffle ticket for great prizes from Keep Tahoe Blue and our partners.
Join us at one of the following sites:
Kiva/Tallac Historic Site – South Shore
Regan Beach – South Shore
Nevada Beach – East Shore
Kings Beach – North Shore
Commons Beach – North Shore
Go to www.keeptahoeblue.org/july5 for more information and to RSVP