Artisan Pop-Up
12:30 PM - 4:00 PM
Mar 03, 2018
Basecamp Tahoe City
Free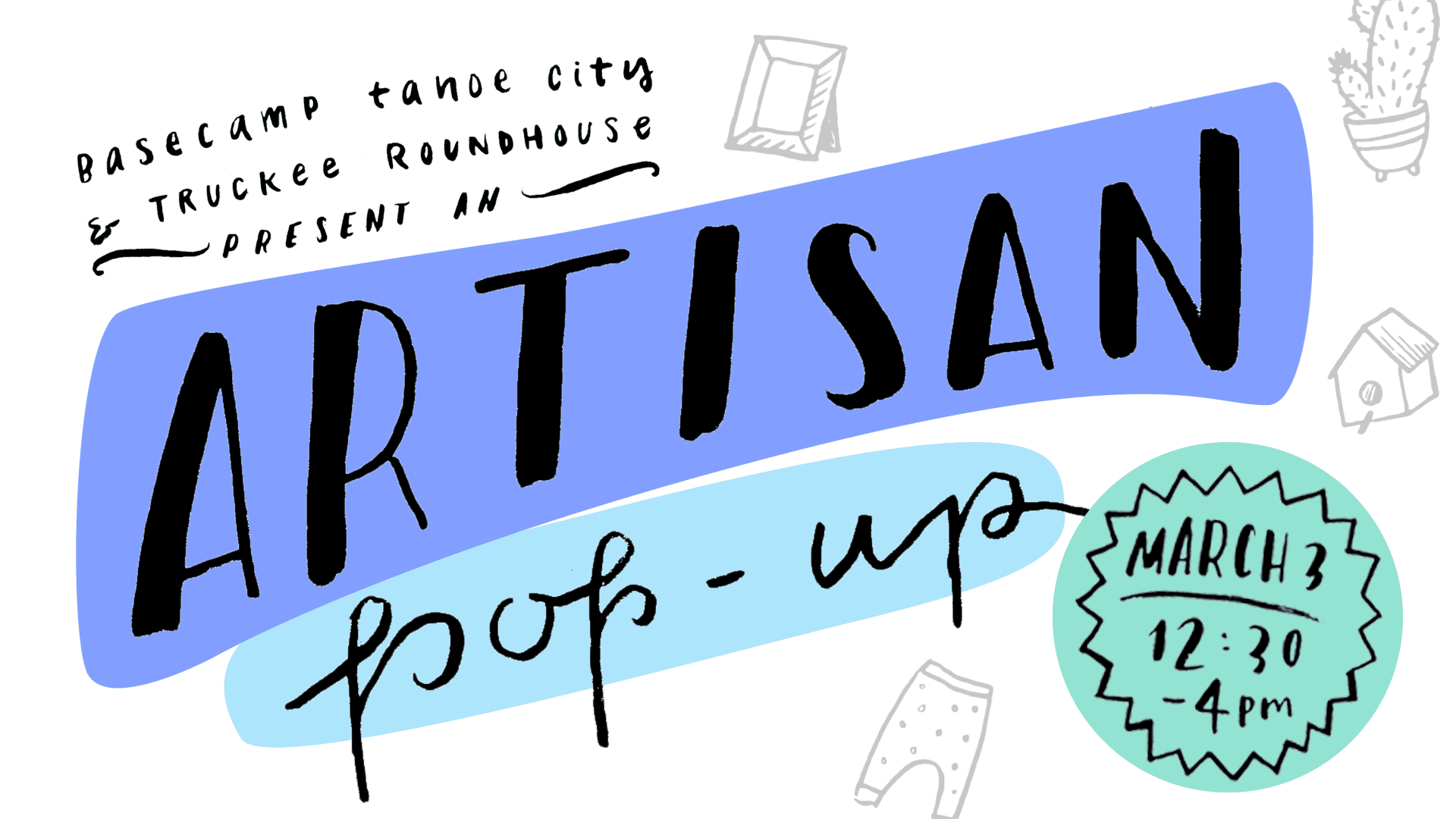 Join Basecamp Tahoe City on Saturday, March 3rd from 12:30pm –
4:00pm to shop the wares of local artisans, working out of the Truckee Roundhouse Makerspace!
Pop in to our pop-up after the Tahoe City SnowFest! parade. Support 10+ local artisans from the Tahoe/Truckee area while you indulge in complementary hot cocoa and s'mores.
Shop everything from beautiful ceramic pieces and up-cycled knits to wooden animals and baby blankets – with a whole lot of variety in-between!