Artists Reception & Collectors Party!
4:00 PM - 6:00 PM
Jun 17, 2016
Tahoe Maritime Museum
35 – 50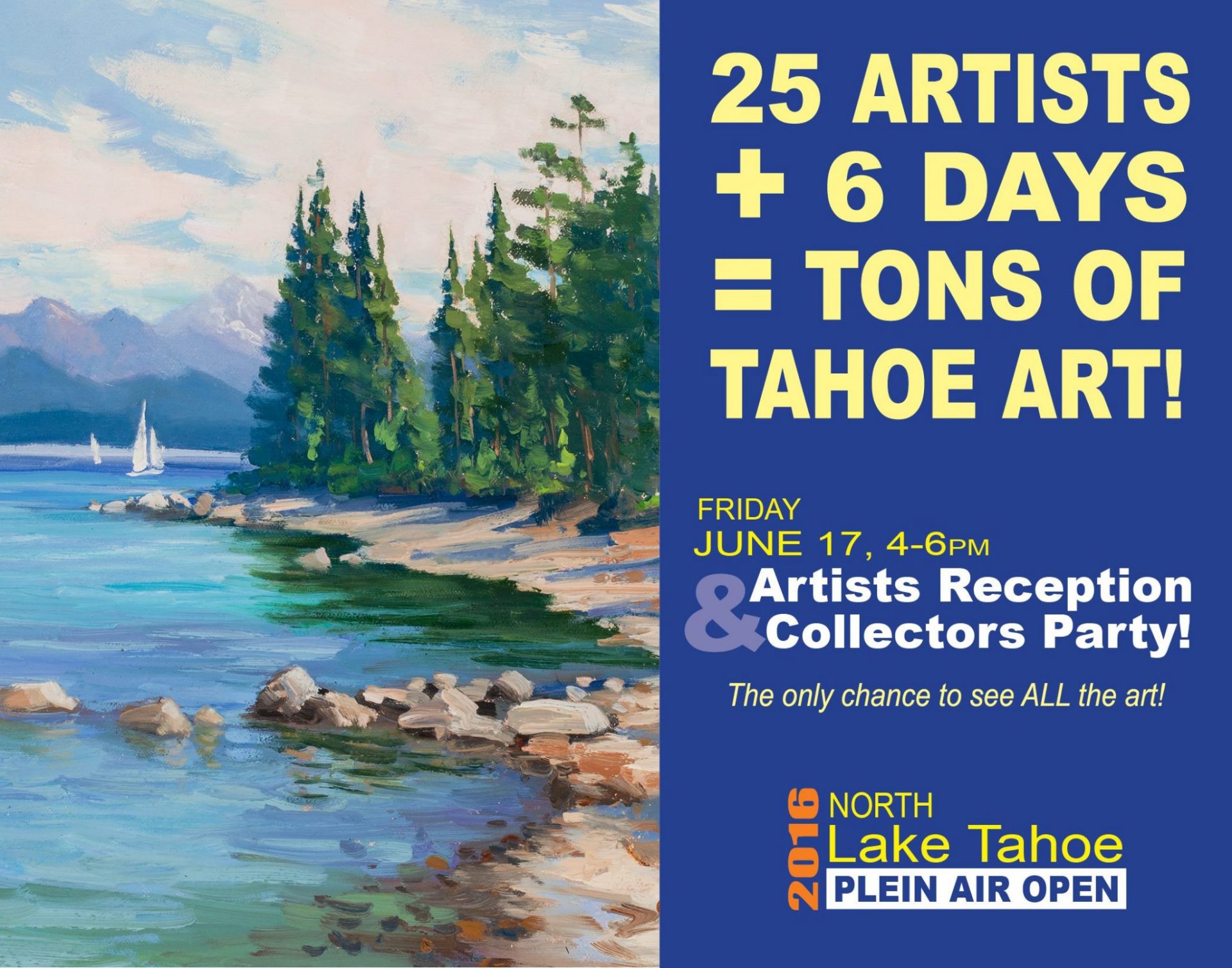 North Tahoe Arts is proud to present the 2016 North Lake Tahoe Plein Air Open. Artists from all over the country will gather in North Lake Tahoe for the week of June 13-18, 2016 to paint the breathtaking scenery of North Lake Tahoe "en plein air," in the open air. You may spot our artists painting along the lake shore, in our scenic valleys or blooming meadows. We have 25 competing artists this year. You can learn more about them and their week of painting in Tahoe at northtahoearts.com.
The Artists Reception and Collectors' Party (Friday, June 17 from 4-6pm) offers the only opportunity to see the entire competition art show and purchase the best of the best. It also offers the chance to be present as the competition awards are announced. Enjoy the company of friends, wine, food and conversation with the participating artists at the new Tahoe Maritime Museum location in Tahoe City.
This is a unique preview opportunity to purchase artwork fresh from the field, before it becomes available to the public. Some to the paintings will still be wet! Be one of the few to experience and to purchase the best of this year's competition.
Tickets are $35 per person or $50 for VIP. VIP ticket holders are allowed 30-minute early entry with complimentary champagne and chance to win a $250 gift certificate for custom framing. VIP spaces are limited, so you are encouraged to buy your tickets soon. For event details and to purchase tickets please visit: northtahoearts.com.