Beer & Gear
8:00 AM - 5:00 PM
Mar 16-17, 2019
Homewood Mountain Resort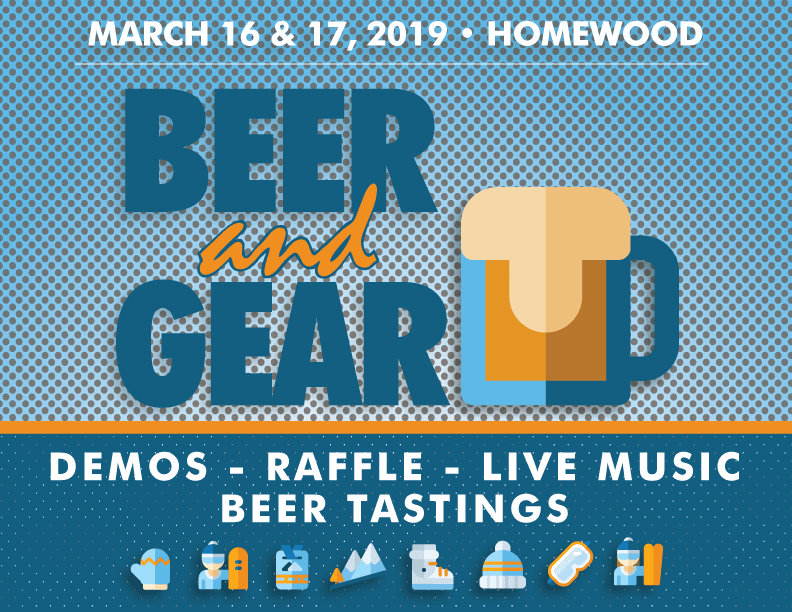 Back for another year, Homewood Mountain Resort is excited to announce the 3rd annual Beer & Gear event! While the weekend will continue to focus on the two main components, the beer and the gear, we are launching an exciting new twist. This year ski / snowboard brands will be matched with breweries to create ski and sip pairings. We're partnering with Tahoe Quarterly to provide full reviews of the beer and the gear in their Fall issue.
PLUS the 2nd annual "Homewood King of the Hill Race" will take place again on The Face. The race is free to enter and runs from 11am to 2pm on Saturday. Contestants will try to make it down un-groomed course with a full mug of beer going for fastest time AND most remaining liquid at the bottom.
but that's not all, The Sextones will join us for a live show on Saturday the 16th.