Breath of Awakening
6:00 PM - 8:00 PM
Jul 30, 2019
Well Being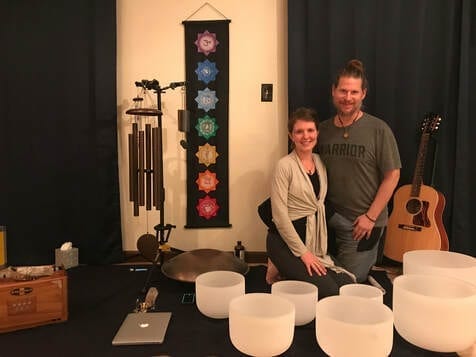 ​Join Scott and Skye for an evening of transformational breath work accompanied by live vibrational sound healing.
You will be guided on a journey through your multi-dimensional being by practicing the Breath of Awakening.
During the session, bathe in the healing vibrations of crystal bowls, gongs, hand pan and more.
​
Vibrational healing along with sustained breath work has the potential to release blockages on a deep cellular level, allowing for a profound level of personal transformation.
With Scott Adam and Skye Birdsall