CB's Annual Pig Roast Party!
3:00 PM - 6:00 PM
Jun 01, 2019
CB's Bistro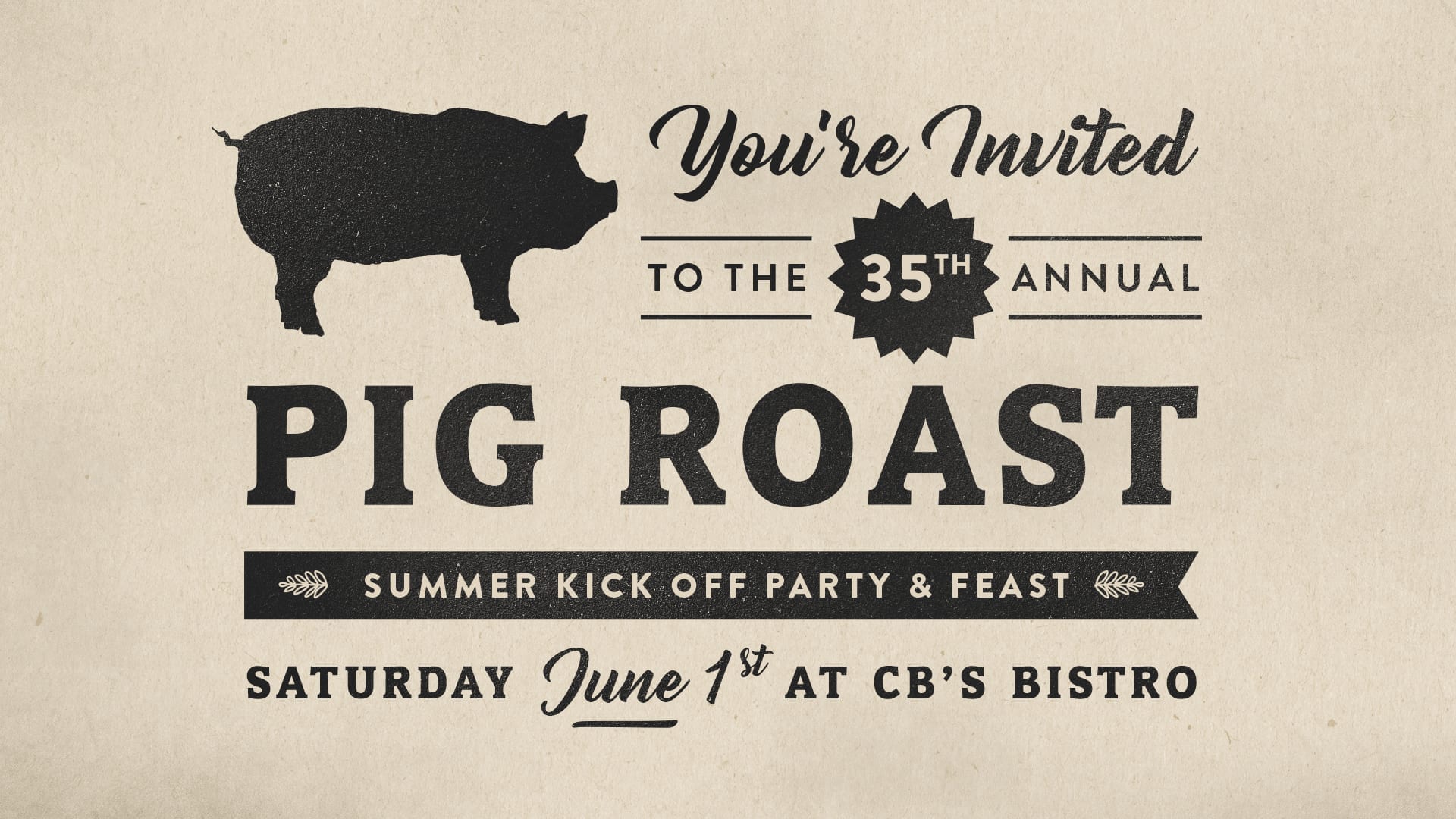 Join us for 35th Annual CB's Pig Roast Summer Kick Off Party! Saturday, June 1st from 3 to 10pm.
Enjoy the feast with all you can eat pig, pizza, fish tacos, salad and more! Featuring Happy Hour drink special, Live Music from Colburn Station and great party in the sunshine. This annual event is a fundraiser for our local Family Resource Center.
Join your neighborhood and support the community with good food & live music!