Classical Tahoe: Family Concerts "All About the Rhythm"
11:00 AM - 2:00 PM
Jul 29, 2018
Classical Tahoe Concert Pavilion at Sierra Nevada College
5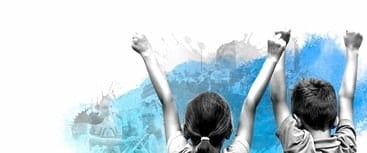 This season's theme gives the audience a chance to experience the ways that rhythm shapes our music and our lives. Through the music of Leonard Bernstein with his embrace of American jazz rhythms, the music of Beethoven and his famous "knock on the door" from his 5th Symphony, plus clapping games and percussion demonstrations, we start to recognize rhythm wherever we go.
And the fun doesn't end there! With our new Micro-Faire, participants will have up close and personal experiences with real instruments, Q and A with the musicians, interactive games, and more. We look forward to seeing you there!
Kids (under 12) 11 a.m.
Teens (13 years and older) 12:15 p.m.
About Classical Tahoe
Each summer, Classical Tahoe brings together America's leading classical musicians for a three-week festival on the campus of Sierra Nevada College in Incline Village, Nev. Under the direction of Maestro Joel Revzen, the Classical Tahoe orchestra includes virtuoso musicians from the Metropolitan Opera Orchestra, Leipzig Gewandhaus, San Francisco Symphony, Seattle Symphony, and the LA Phil performing musical masterpieces of Beethoven, Tchaikovsky, Mozart, Gershwin, Bernstein, Copland and more. Now in its 7th season, Classical Tahoe's 10-concert series delights audiences with its superb musicians, intimate concert pavilion, educational programs, and majestic setting. Learn more at classicaltahoe.org