Classical Tahoe: Made in America
7:00 PM - 9:00 PM
Jul 27, 2018
Classical Tahoe Concert Pavilion at Sierra Nevada College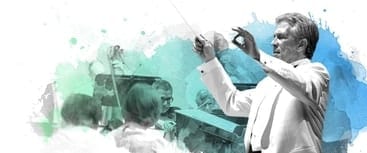 At last! The wait is over, and the Classical Tahoe Orchestra has arrived, bringing their brilliance to the Opening Concert. Come listen and greet the musicians and music you have come to love: the music of American composers Copland and Torke setting the festival on a dazzling course, and celebrating the 100th anniversary of Bernstein's birth with the effervescent music from his ballet Fancy Free.
About Classical Tahoe
Each summer, Classical Tahoe brings together America's leading classical musicians for a three-week festival on the campus of Sierra Nevada College in Incline Village, Nev. Under the direction of Maestro Joel Revzen, the Classical Tahoe orchestra includes virtuoso musicians from the Metropolitan Opera Orchestra, Leipzig Gewandhaus, San Francisco Symphony, Seattle Symphony, and the LA Phil performing musical masterpieces of Beethoven, Tchaikovsky, Mozart, Gershwin, Bernstein, Copland and more. Now in its 7th season, Classical Tahoe's 10-concert series delights audiences with its superb musicians, intimate concert pavilion, educational programs, and majestic setting. Learn more at classicaltahoe.org.