Classical Tahoe: "Movie: Mr. Holland's Opus"
7:30 PM - 9:00 PM
Jul 30, 2018
Classical Tahoe Concert Pavilion at Sierra Nevada College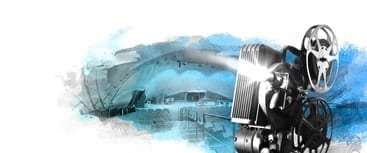 Join us in our pavilion for a Monday night movie night, fun for the whole family!
Composer Glenn Holland (Richard Dreyfuss) believes that he'll eventually write a transcendent piece of music, but in the meantime he's taken a job at an Oregon high school. Though at first the job frustrates him, and his unconventional methods often draw the ire of the straight-laced vice principal (W.H. Macy), Mr. Holland grows to love his students as the "temporary" position stretches into a decades-long career — and in the end, they reveal just how much they love him back.
About Classical Tahoe
Each summer, Classical Tahoe brings together America's leading classical musicians for a three-week festival on the campus of Sierra Nevada College in Incline Village, Nev. Under the direction of Maestro Joel Revzen, the Classical Tahoe orchestra includes virtuoso musicians from the Metropolitan Opera Orchestra, Leipzig Gewandhaus, San Francisco Symphony, Seattle Symphony, and the LA Phil performing musical masterpieces of Beethoven, Tchaikovsky, Mozart, Gershwin, Bernstein, Copland and more. Now in its 7th season, Classical Tahoe's 10-concert series delights audiences with its superb musicians, intimate concert pavilion, educational programs, and majestic setting. Learn more at classicaltahoe.org.