Moonlight Snowshoe Hikes to Snowflake Lodge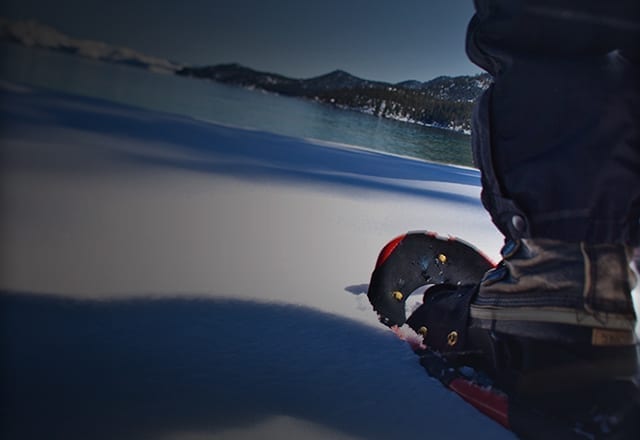 Join us for the Community Snowshoe Hikes to Diamond Peak's Snowflake Lodge*. This award-winning event, lead by the Incline Village Parks & Recreation Department, encourages exercising in an intergenerational social setting for ages 10 and older and is part of the Community Health and Wellness Outreach Initiative. The 1.5-mile (3 miles round trip) hike includes guides, exclusive after-hour access to Diamond Peak and Snowflake Lodge, s'mores, and hot cocoa. There will be food and bar items available for purchase at Snowflake Lodge.
Fees & Registration:
Dates:  Friday Jan. 10, Feb. 7, March 6, 2020
Fees: $25 ($20 w/IVGID Pass)
Pre-registration is required. Register at the Incline Village Rec Counter, call (775) 832-1310, or register online at register.yourtahoeplace.com
*Must bring own equipment. Snowshoe rentals are available at the Village Ski Loft or Hyatt Sport Shop.
Meet at Diamond Peak's Base Lodge Deck (upper parking lot) at 5:30 p.m. for the 1.5-mile hike to Snowflake Lodge. We will return around 9:30 p.m. to the Base Lodge.