Community Soup Night – Cottonwood
5:30 PM - 7:30 PM
Nov 12, 2019
The Cottonwood Restaurant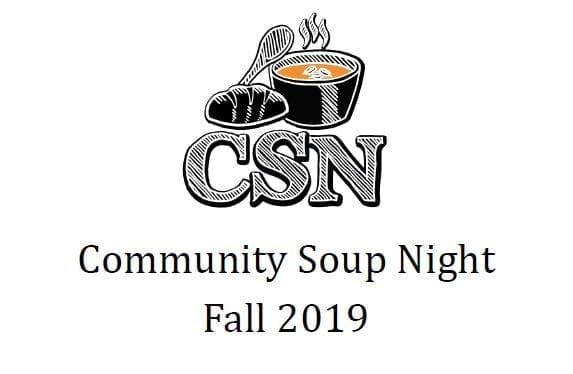 Community Soup Nights bring family and friends together to enjoy a warm, affordable and delicious bowl of soup made from fresh, local and sustainably-sourced ingredients. It is a collaboration between Tahoe Food Hub and Slow Food Lake Tahoe and is hosted at different eating establishments around the North Lake Tahoe area.
Event Highlights:
5:30-7:30pm
$5 Soup & Bread.
Add a salad for $2
Raffle tickets
LIVE Music
No reservation required! Family Friendly All are welcome
November 12th @ Cottonwood Restaurant
Chef: Ben Deiken
For More Info: visit our Facebook events page here!