Diamond Peak Last Tracks Wine and Beer Tasting
4:00 PM - 4:00 PM
Feb 02-09, 2022
Diamond Peak Ski Resort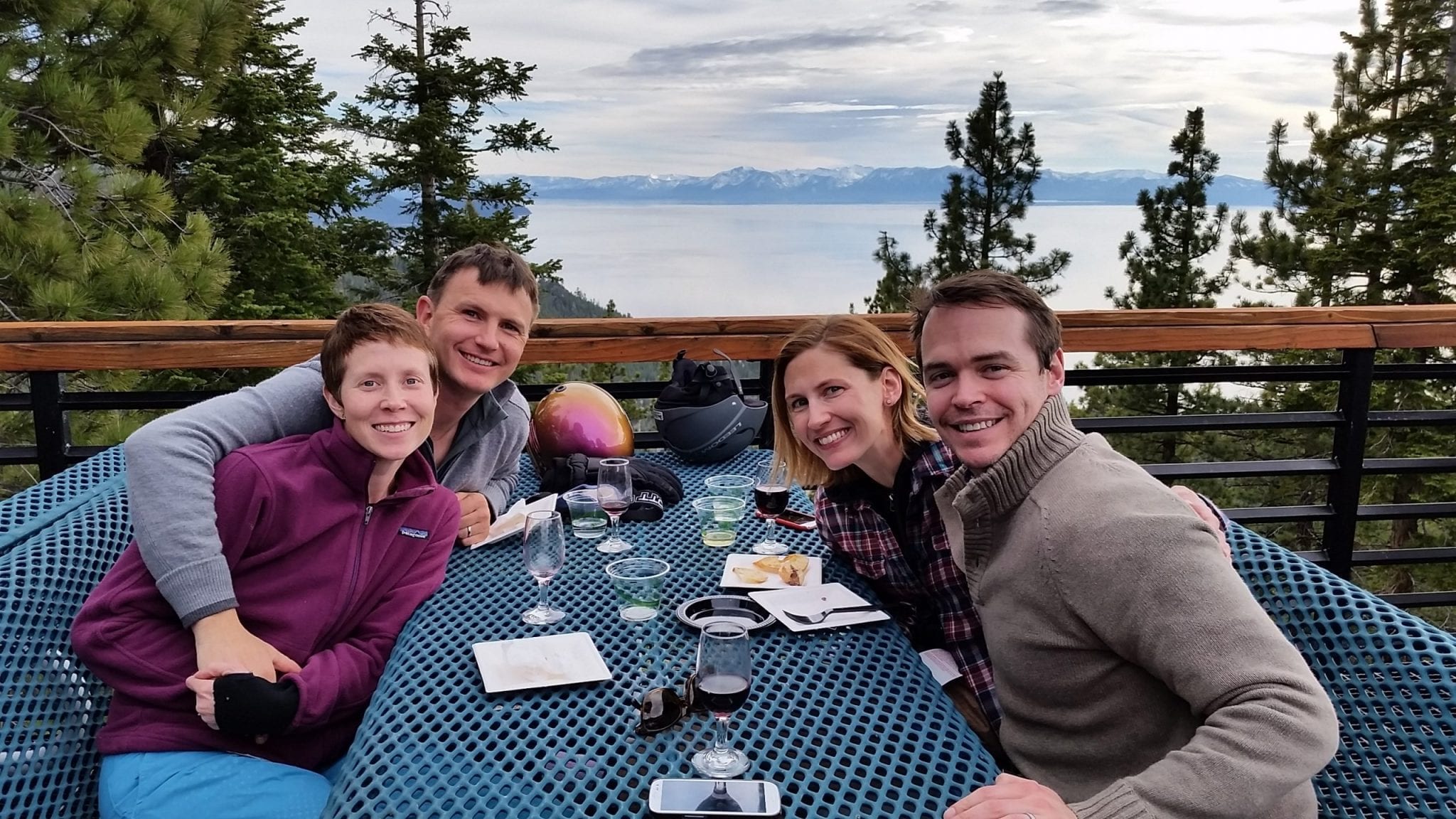 Dates are from January 2–March 9, 2022
Take part in one of Lake Tahoe's most unique on-mountain events this winter with Diamond Peak's Last Tracks Wine/Beer Tasting events, held most Wednesday afternoons from February through the end of the ski season on the Snowflake Lodge Deck. Last Tracks participants have the opportunity to take advantage of a half-day lift ticket valid from 12:30 p.m. to 4:00 p.m. followed by a final chair ride up to Snowflake Lodge to experience breathtaking views, wine or craft beer tastings paired with delicious appetizers. When the event is over, participants enjoy one final run down a freshly groomed trail.
Note: Participants must load Lakeview Chair at or before 4:00 p.m., be able to ski or snowboard down an intermediate run and be 21+ to attend. All participants must have a physical ticket to attend. Event takes place outdoors, please dress accordingly. 
2022 Schedule & Details:
Last Tracks features a different winery, brewery, or themed flight each week. (Vineyard or Brewery subject to change without notice). 
February 2: Rodney Strong Winery
February 9: Trinchero Family Wines
February 16: Wente Family Vineyards
March 2: Justin Winery
March 9: Vintage Wine Estates
March 16: Cline Family Cellars
March 23: Delicato Family Wines
March 30 – backup/weather date only, not available for purchase
April 6 – backup/weather date, not available for purchase