Dusty Green Bones Band
For the safety of residents, the North Lake Tahoe destination is asking visitors to refine travel plans and come again when travel is safe and viable. As a result of the current Stay at Home orders, most regional events have been cancelled and/or rescheduled. Please inquire directly with the event producer if you have questions during this time of uncertainty.
North Lake Tahoe will welcome visitors back with the same open arms we've always had – but for now, for the safety of all our residents, please stay home. We encourage you to enjoy our destination from afar – plan a future trip using resources on our website, enjoy Lake Tahoe's tranquility through our social pages @TahoeNorth and we'll see you when this is all over.
10:00 PM - 1:00 AM
May 18-19, 2019
Red Room at Crystal Bay Casino
Free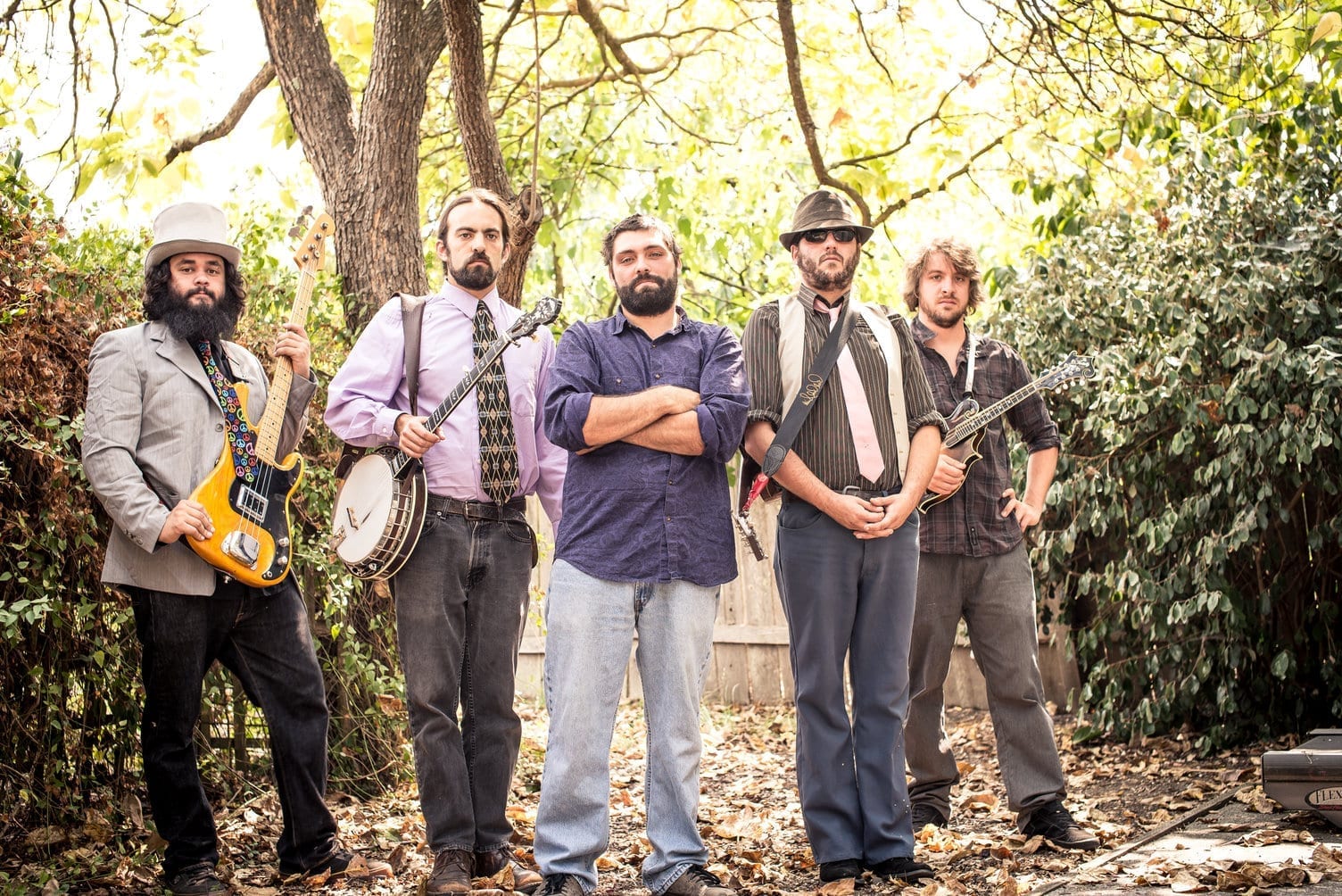 Dusty Green Bones Band return to the infamous Crystal Bay Casino – Red Room for two action packed sets of music!
FORMED IN JANUARY 2014, DUSTY GREEN BONES BAND IS A FIVE PIECE ELECTRIC NEWGRASS GROUP BASED OUT OF CALIFORNIA'S BAY AREA.  LOOKING TO FORM A "JAMGRASS" STYLE BAND, THIS ROWDY BUNCH OF MUSICIANS MET IN THE HEART OF SAN FRANCISCO.  THE GROUP CONSISTS OF: TOBY SANCHEZ-MAHAN (ACOUSTIC GUITAR, VOCALS), ISAAC CANTOR (BANJO), SCOTTY BROWN (ELECTRIC BASS, UPRIGHT BASS, VOCALS), AND JON RYAN (DRUMS). BY TAKING MUSICAL STYLES FROM A WIDE VARIETY OF GENRES AND MIXING THEM WITH THE HIGH ENERGY OF HARD-DRIVING BLUEGRASS, THEY HAVE CREATED A PURELY ORGANIC SOUND. THEIR MUSIC AIMS TO EXPAND THE AUTHENTIC COMPLEXITY OF TRADITIONAL BLUEGRASS BY LAYERING ANCIENT TONES WITH IMPROVISATION AND ROCK N' ROLL. THESE AMBITIOUS MUSICIANS LIVE TO RAMBLE ACROSS THE COUNTRY PLAYING HAND-CRAFTED SHOWS WHILE CREATING AN UNDENIABLY MAGICAL EXPERIENCE FOR THEIR FANS. THEIR MUSIC IS PROGRESSIVE WITH AN INDISPUTABLE RAW AESTHETIC AS THE BAND DARES TO PUSH THE MUSICAL ENVELOPE, TENACIOUSLY DEFINING THEIR OWN INDIVIDUAL STYLE.