Family Snowshoe Tours
1:00 PM - 4:00 PM
Jan 20, 2019
Northstar California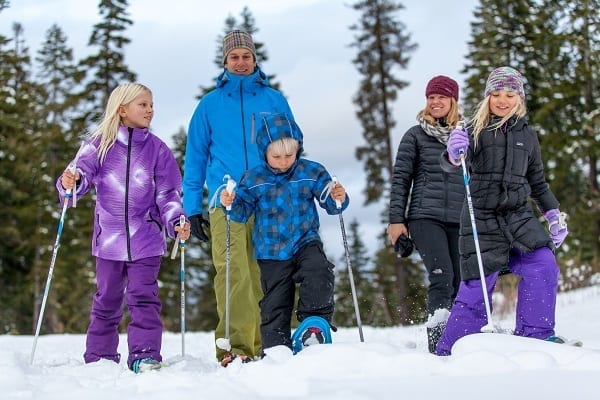 Bring the kids to Northstar for an afternoon of exploring the great outdoors in a fun, un-intimidating, family-friendly atmosphere. The 3-hour tours are open to all ages and ability levels as the trail is designed for the entire family to enjoy. A guide will lead the group through some of the easier trails to a historic red caboose set in an alpine meadow where snowshoe enthusiasts will delight in hot chocolate, cookies and snow play!
Snowshoes are available to rent for $24.
Cancellations must be made 24 hours prior to tour departure, for more information see confirmation email or contact with questions.