Final Face/Off Friday Rail Jam Competition at Diamond Peak
4:00 PM - 6:00 PM
Mar 25, 2016
Diamond Peak Ski Resort
10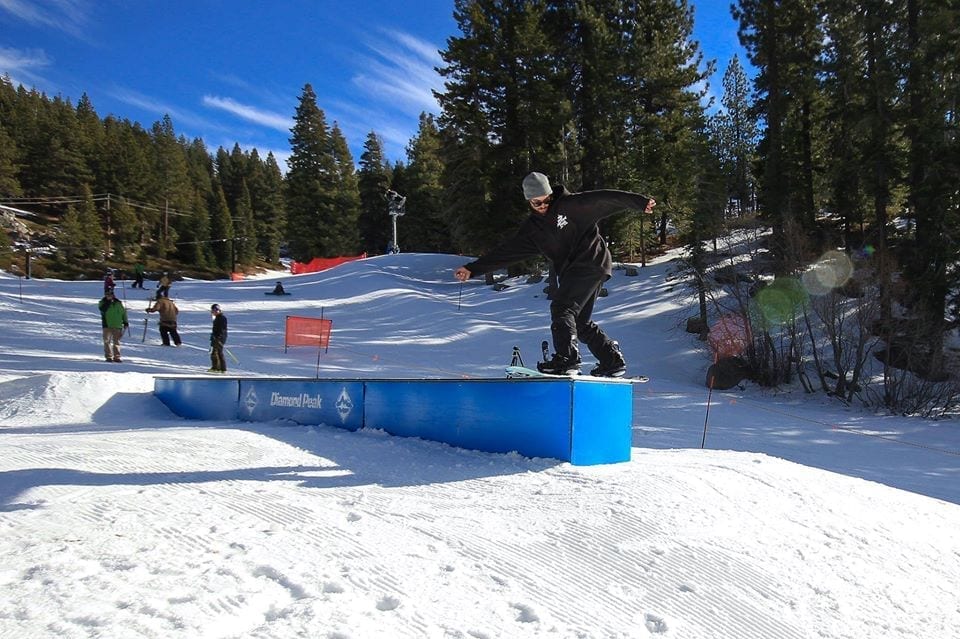 Kick off the weekend with Face/Off Friday rail jams, giveaways, and drink specials. Throw down your best tricks or just join in on the fun at Face/Off Fridays! Spectators can watch the competition from the Loft Bar deck lounge. Happy hour drink and food specials begin at 4pm in the Loft Bar.
Dates & Special Events
February 26th- Face/Off Friday #2
March 25th- Face/Off Friday #3; Come early for the UnBirthday Celebration (FREE lift ticket if your birthday falls outside the ski season) and stay late for the finals awards and after party!
Registration & Details
$10 entry fee. Lift tickets are not required, just a signed competition waiver. Competition takes place at the bottom of Lodgepole by the Base Lodge deck and features will change weekly.
Pre-register online: Fill out Registration Form, download waiver (or sign on the day of the event)
2-3pm: Registration – Loft Bar or on the snow
2-3:30pm: Practice for competitors
4-5:30pm: Rail Jam (snowboard, ski, snowskate, etc)
Awards following competiton in the Loft Bar
Presented By: Diamond Peak, SNC Freeride Club, and SNC Student Government Association
Prize Sponsors Include: Tahoe Nevada Love, Aloha Products, Zeal Optics,Willard's Sport Shop, and more!