FREE CLASSES FOR NEW STUDENTS- Les Mills BODYPUMP 105
9:30 AM - 11:30 AM
Apr 14, 2018
Tahoe Mountain Fitness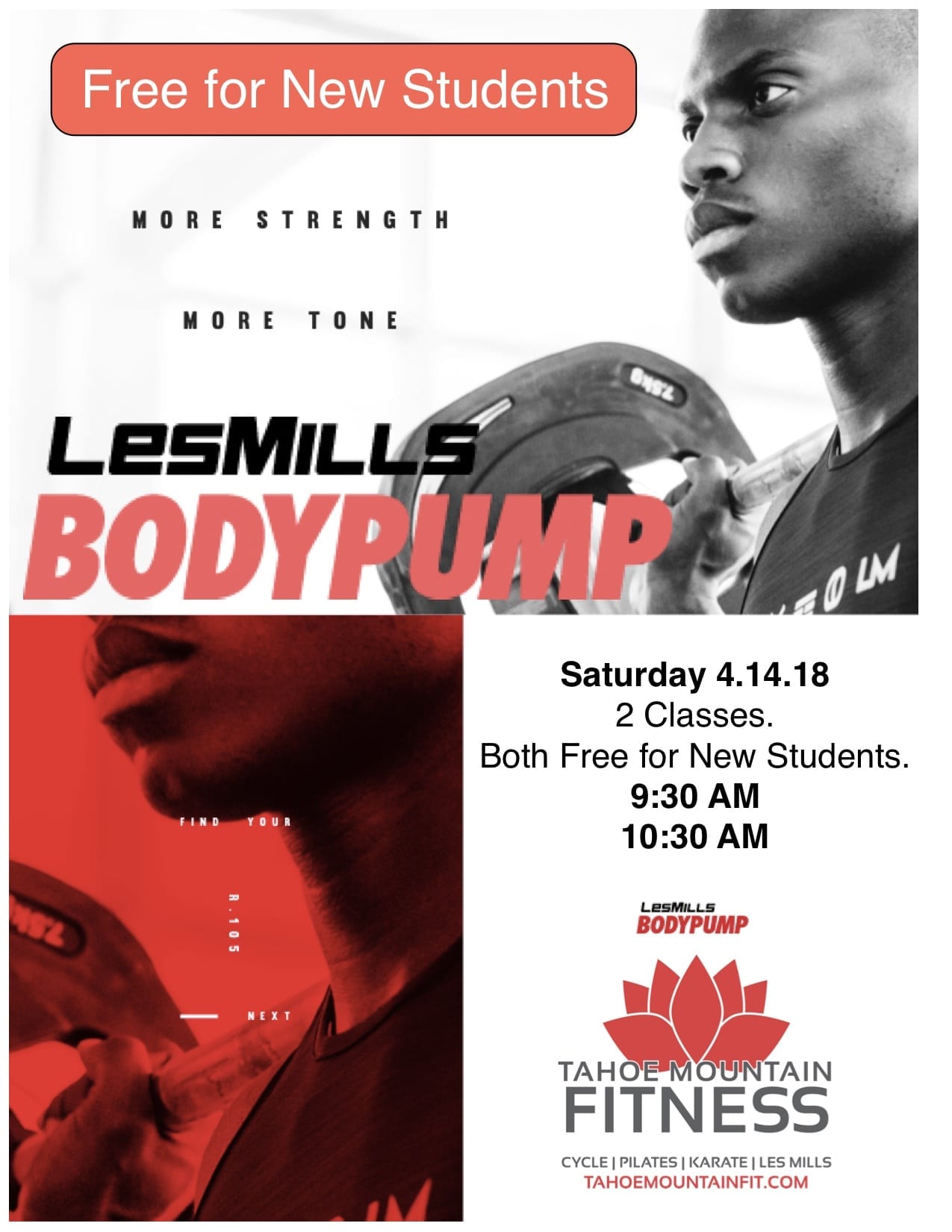 Les Mills BODYPUMP Release 105 is on its way!!!
We will have TWO CLASSES!! 9:30 am AND 10:30 am BOTH CLASSES ARE FREE FOR NEW STUDENTS!!
If you've never been to Tahoe Mountain Fitness, this is a fantastic first experience!!
BODYPUMP™ is a barbell workout for anyone looking to get lean, toned and fit – fast.
Using light to moderate weights with lots of repetition, BODYPUMP gives you a total body workout. It will burn up to 540 calories*. Instructors will coach you through the scientifically proven moves and techniques pumping out encouragement, motivation and great music – helping you achieve much more than on your own! You'll leave the class feeling challenged and motivated, ready to come back for more.
This class will sell out– so make sure you pre-sign up at: http://www.tahoemountainfit.com/class-schedule.html
This release is off the hook and we can't wait to present it to you! See you there! #onlyattahoemountainfitness