Free Olympic Heritage Trail Day
10:00 AM - 2:00 PM
February 22, 2020
Ed Z'berg Sugar Pine Point State Park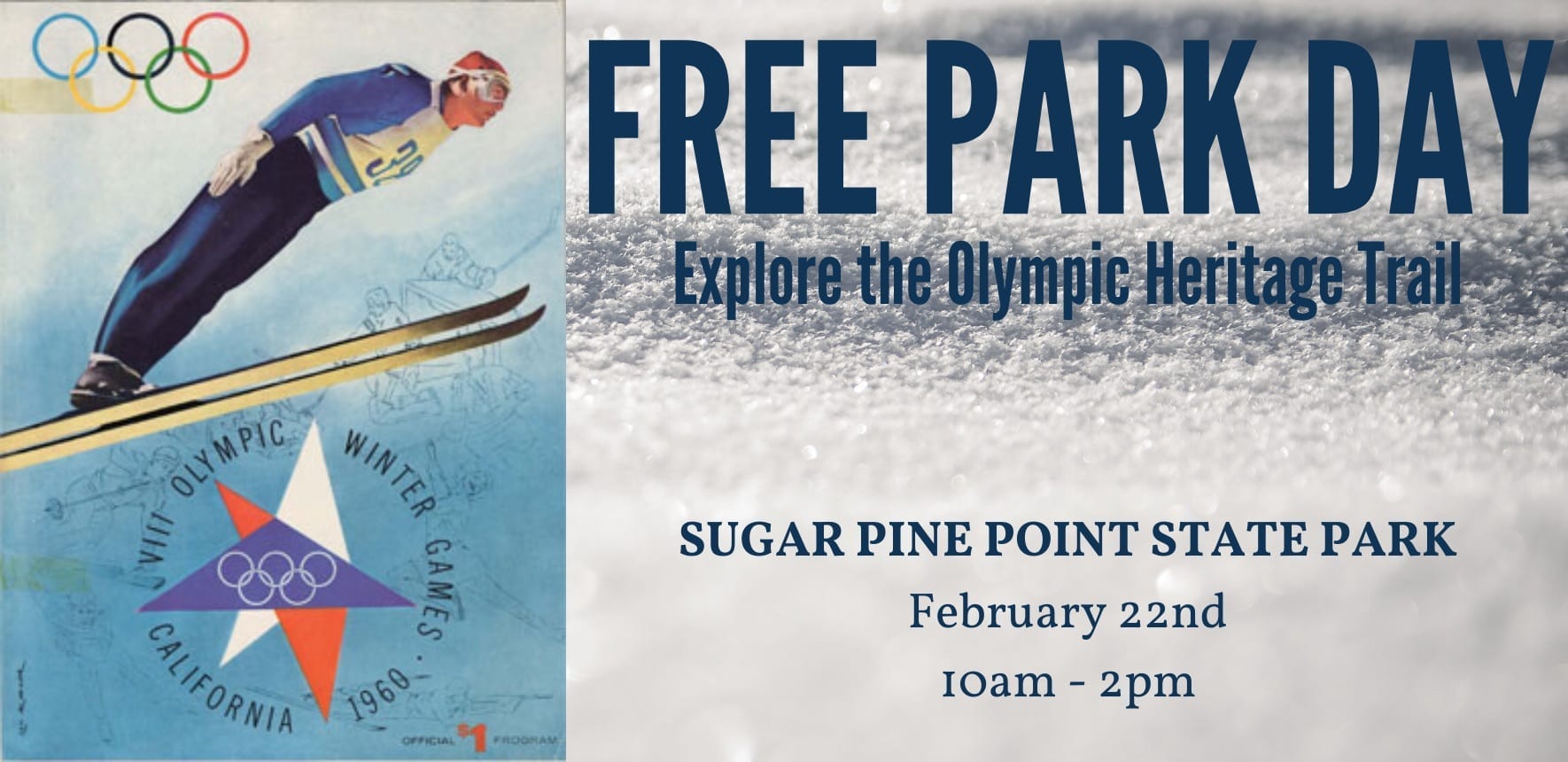 You don't have to be an Olympian to explore the self-guided trails of the Olympic Heritage trails at Sugar Pine Point State Park. Sierra State Parks Foundation, the local nonprofit park partner, is hosting a free park day in honor of the 60th anniversary of the 1960 Winter Olympics, which took place in Squaw Valley and the West Shore of Lake Tahoe. This is a free opportunity to explore the Olympic Heritage trails and interpretive displays while learning about the cultural and natural history of the Tahoe Basin.
This free park day will be held February 22, 2020 from 10 am to 2 pm at Sugar Pine Point State Park. The Olympian Trail is on the campground side, not the lake side. The Sierra State Parks Foundation will be providing 50 free parking passes on a first come, first serve basis redeemable only on the Free Olympian Trail Day. These tickets are available at www.SierraStateParks.org.
For more information about this event and other events sponsored by the Sierra State Parks Foundation, call 530-583-9911 or visit www.SierraStateParks.org
The Sierra State Parks Foundation believes the Lake Tahoe and Truckee area California State Parks are unique treasures worthy of our support. We fund projects and programming that connects people with our rich natural resources and cultural heritage. Because of our work and advocacy, our valuable State Parks will continue to be places of inspiration and education for generations to come.