Friday Sunset Kayak Tours
4:00 PM - 9:00 PM
May 25, 2018
Tahoe Vista Recreation Area
65.00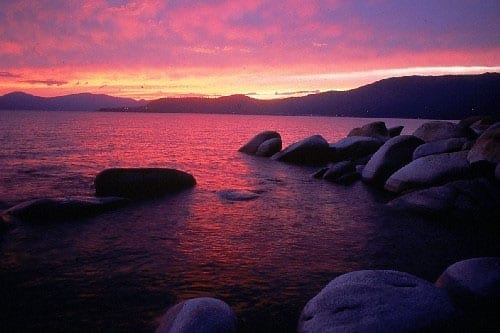 This kayak trip is a great way to end a full day. Offered every Friday as well as other days by reservation. We meet at sunset and get on the water to watch the colors change and the stars appear. We'll cover some astronomy and tour the perfect distance before landing on the beach for some hot drinks, snacks, and more stargazing.
Typical Distance and Time: 1-2 miles. 2+ hours on the water.
Level of Difficulty: Easy to Moderate.
Location: Tahoe Vista Recreation Area.
Cost: $65 per person. 4 person minimum.
Dates:
May 25th
Sunset: 8:15 pm
Tour Time: 530 to 830 pm
June 1st
Sunset: 8:20 pm
Tour Time: 6 to 9 pm
June 8th
Sunset: 8:25 pm
Tour Time: 6 to 9 pm
June 15th
Sunset: 8:28 pm
Tour Time: 6 to 9 pm
June 22nd
Sunset: 8:30 pm
Tour Time: 6 to 9 pm
June 29th
Sunset: 8:30 pm
Tour Time: 6 to 9 pm
July 6th
Sunset: 8:29 pm
Tour Time: 6 to 9 pm
July 13th
Sunset: 8:26 pm
Tour Time: 6 to 9 pm
July 20th
Sunset: 8:22 pm
Tour Time: 6 to 9 pm
July 27th
Sunset: 8:16 pm
Tour Time: 6 to 9 pm
August 3rd
Sunset: 8:09 pm
Tour Time: 530 to 830 pm
August 10th
Sunset: 8:01 pm
Tour Time: 530 to 830 pm
August 17th
Sunset: 7:52 pm
Tour Time: 530 to 830 pm
August 24th
Sunset: 7:42 pm
Tour Time: 5 to 8 pm
August 31st
Sunset: 7:32 pm
Tour Time: 5 to 8 pm
September 7th
Sunset: 7:21 pm
Tour Time: 5 to 8 pm
September 14th
Sunset: 7:09 pm
Tour Time: 430 to 730 pm
September 21st
Sunset: 6:58 pm
Tour Time: 430 to 730 pm
September 28th
Sunset: 6:47 pm
Tour Time: 4 to 7 pm