Gallery Keoki's Annual Celebrity Hound Hobnob
5:00 PM - 7:00 PM
Mar 02, 2019
Gallery Keoki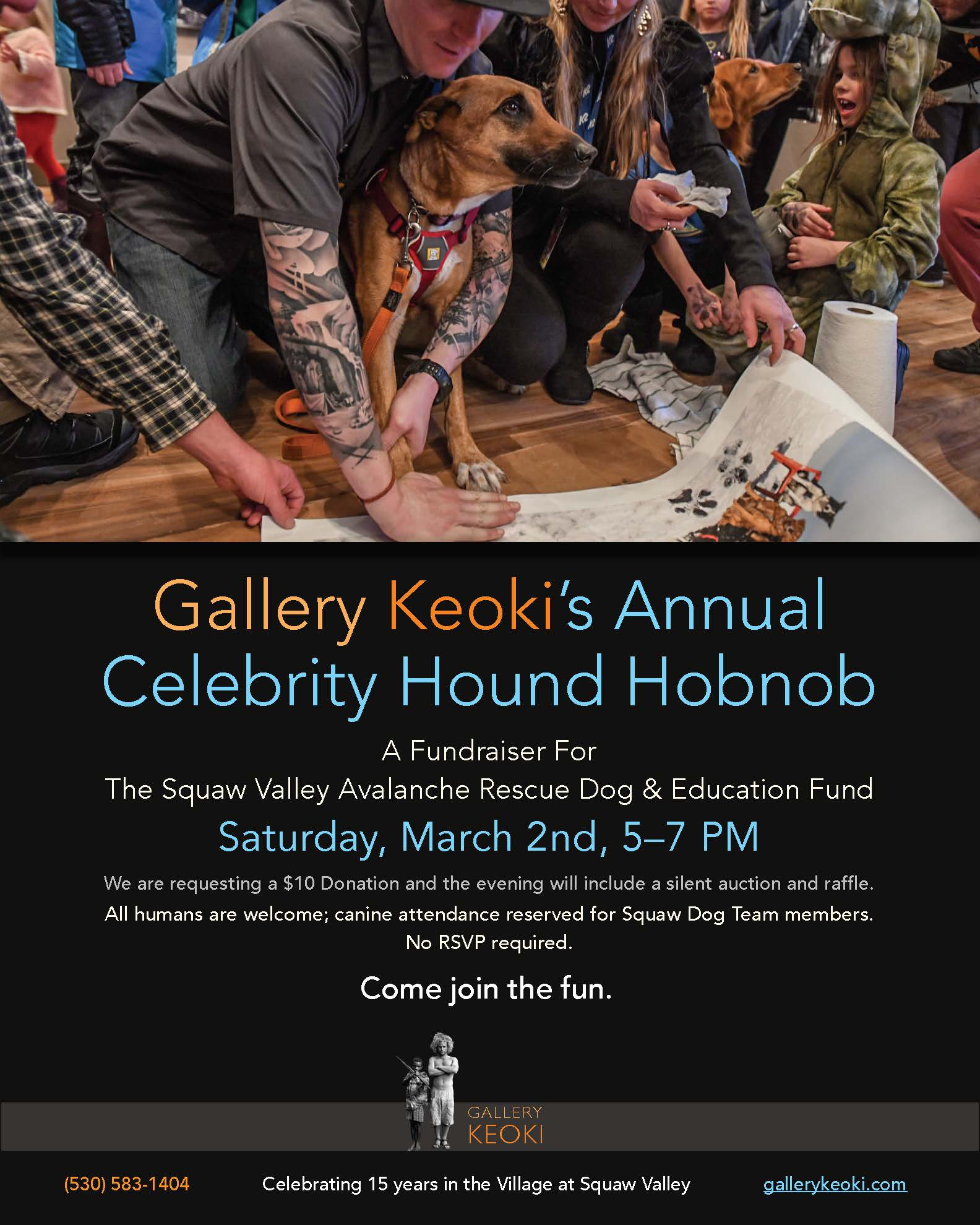 Join the Squaw Dogs and Squaw Patrols at Gallery Keoki for the Celebrity Hound Hobnob, a fundraiser for The Squaw Valley Avalanche Rescue Dog & Education Fund. Special guest appearance by newest Squaw Dog in Training, Jackson.
We are requesting a $10 Donation. The evening will include a raffle and silent auction items, and the newest Squaw Dog Tee will be for sale.
All humans are welcome; canine attendance is reserved for Squaw Dog Team members; no RSVP required.