Gar Woods 31st Annual Snowfest! Polar Bear Swim
2:00 PM - 4:00 PM
March 02, 2019
Gar Woods Grill & Pier,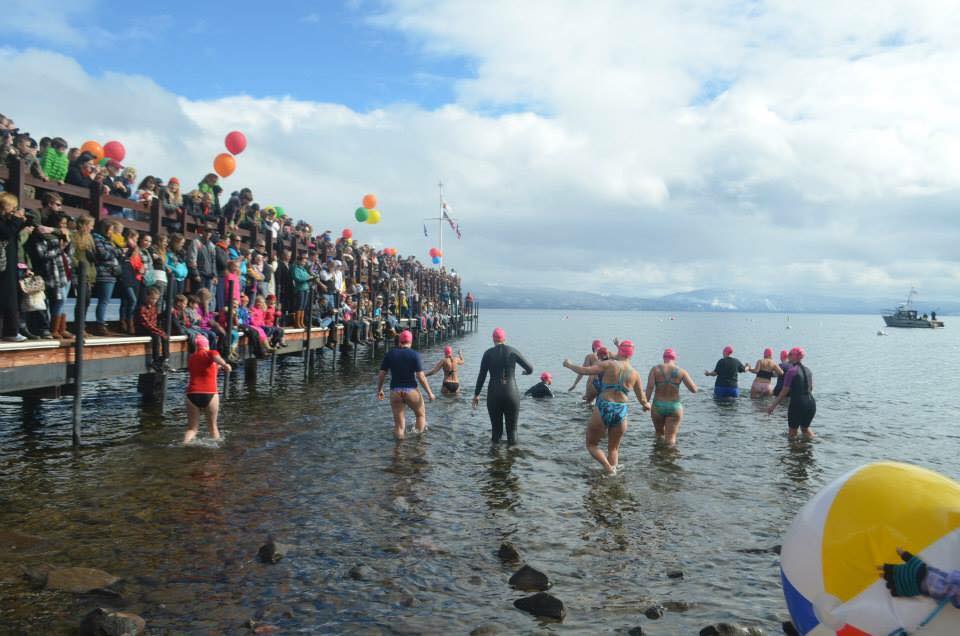 The SnowFest! Polar Bear Swim is the "coolest" event for 31 years running! Each year, hundreds of spectators line the pier and deck at Gar Woods to watch hardy souls brave the frigid waters of Lake Tahoe. Participants swim approx. 250 yards in 39 degree, bone-chilling waters before returning to Gar Woods Bar to "minimize the pain." Free appetizers will be provided following the event and everyone is encouraged to stick around for the hugely popular raffle with hundreds of prizes after the swim.
"Warmups" @ 11:00, Race @ 2:30
If you or someone you know is brave enough to "bear" the icy waters and compete in the Polar Bear Swim visit www.garwoods.com/calendar to sign up! You may also sign up in person at Gar Woods, 5000 N Lake Blvd, Carnelian Bay, CA 96140.