Giving Fund Speaker Series | The Art of Grooming
4:30 PM - 6:00 PM
Mar 05, 2020
The Lodge Restaurant & Pub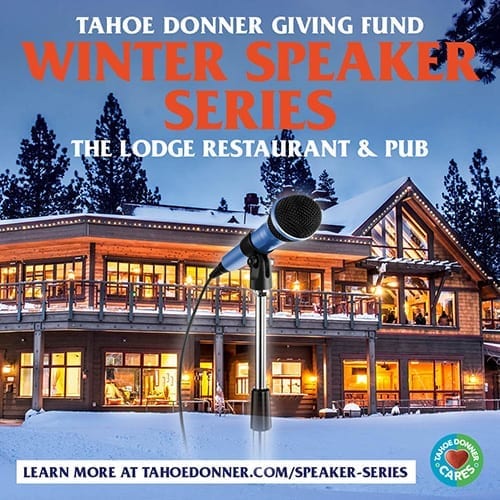 The Giving Fund's Winter Speaker Series is an opportunity for community members to come together and get to know each other better, all while learning about relevant local topics. Light apps will be served. Proceeds benefit Tahoe Donner Giving Fund.
MARCH 5 | THE ART OF GROOMING
Per Hurtig, Tahoe Donner XC Groomer
Per is a cross country trail groomer at Tahoe Donner and a former Swedish Olympic rower.