Gosling's Rum tasting at Gar Woods!
5:30 PM - 6:30 PM
Jul 17, 2019
garwoods grill and pier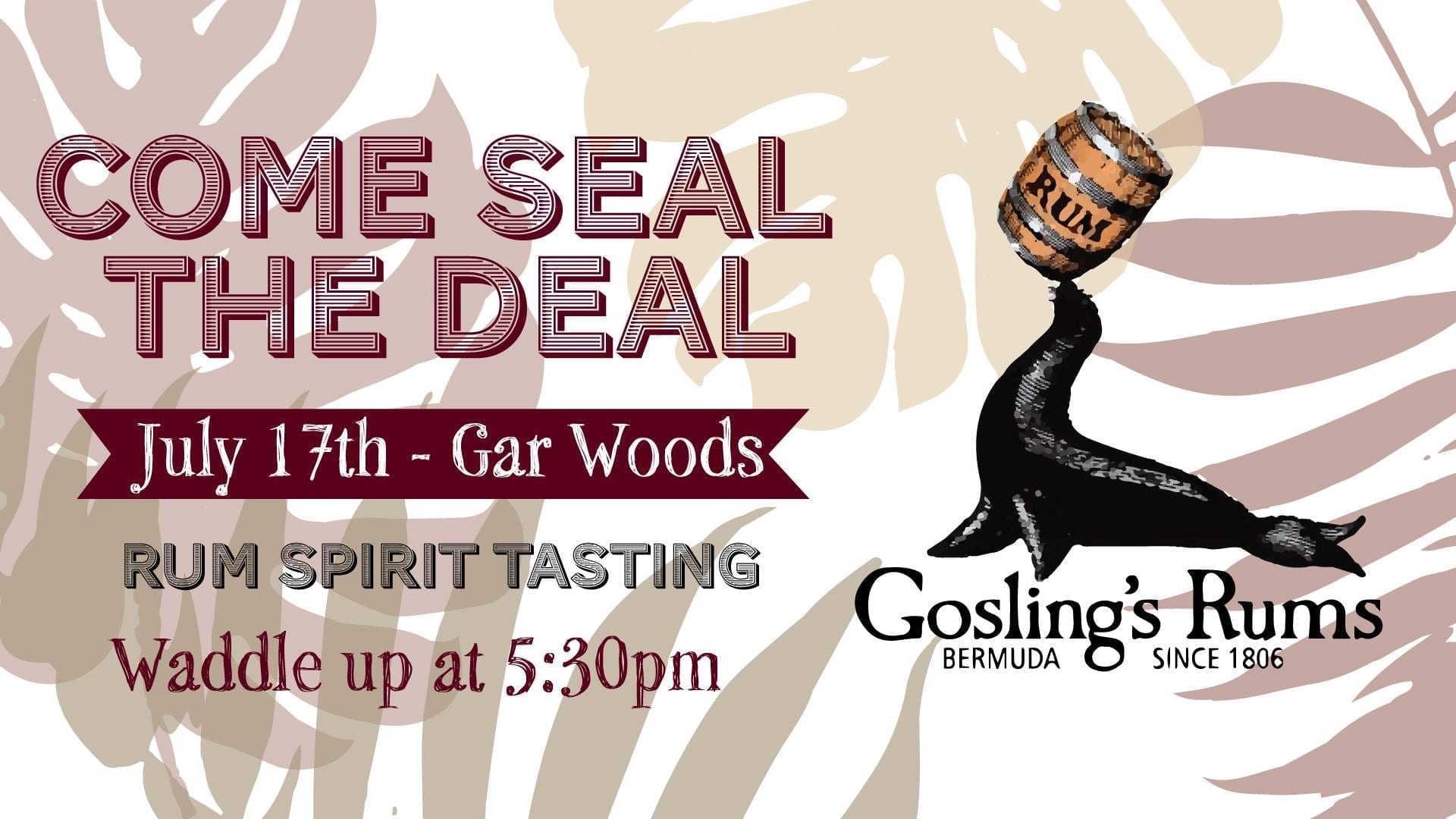 Join us at Gar Woods Grill & Pier on Wednesday, July 17th for our Gosling's Spirit Tasting! Gar Woods Grill & Pier sits right on Lake Tahoe in Carnelian Bay, with beautiful views of the Lake and the Sierra Nevada landscape. There is a big dock with a view from the water's point of view, as well as inside and outside seating during the warmer months.