Holiday Blowout Brown Bag Sale @ Pet Network Thrift Store
9:00 AM - 4:00 PM
Jul 03-05, 2021
Pet Network Thrift Store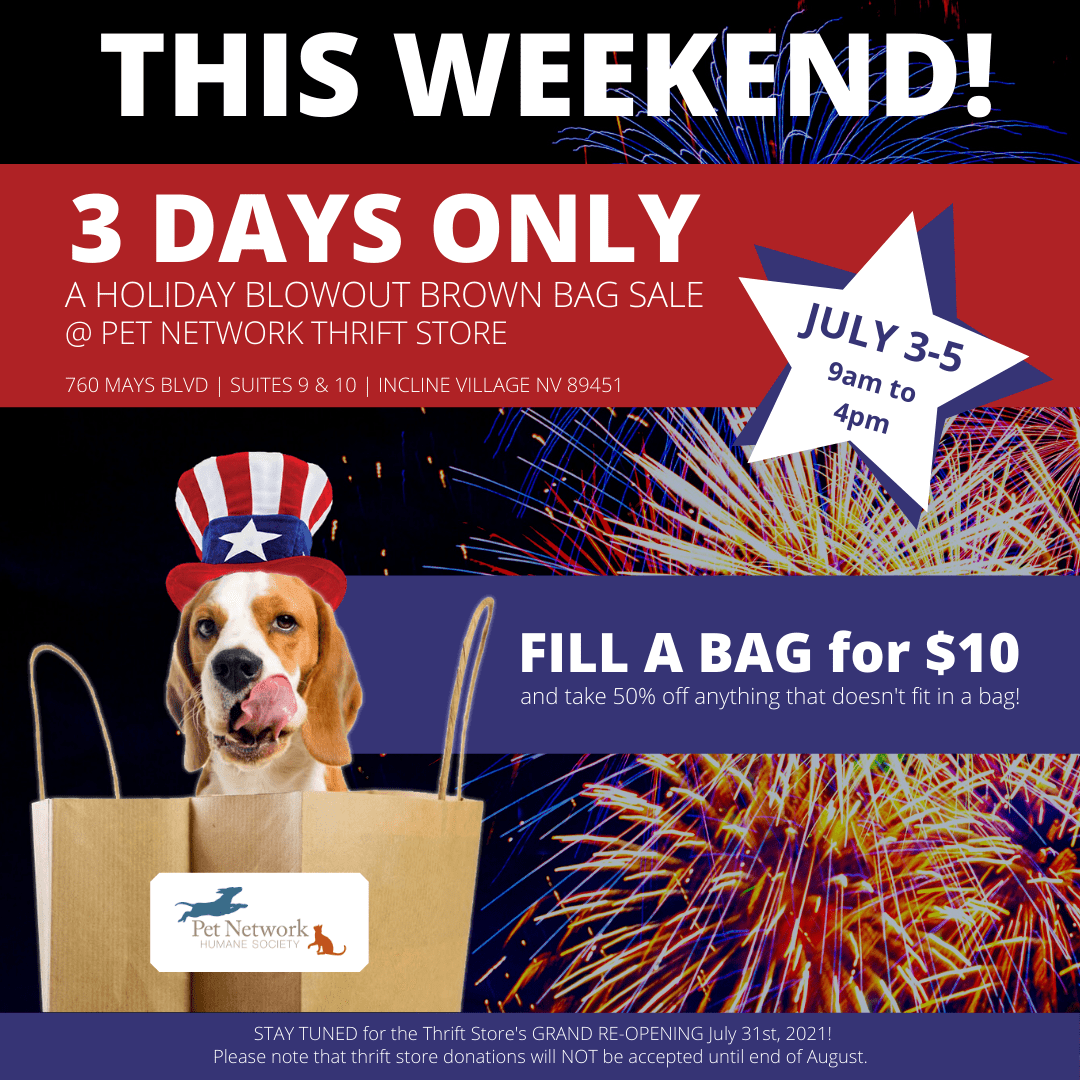 FILL A BAG for $10 and take 50% off anything that doesn't fit in a bag!
3 DAYS ONLY! July 3-5 from 9am-4pm.
STAY TUNED for the Thrift Store's GRAND RE-OPENING July 31st, 2021!
Please note that thrift store donations will NOT be accepted until end of August.
The thrift store is located at 760 Mays Blvd. Units 9 & 10, Incline Village NV 89451.