Homewood Handcrafted Designs Under the Pines
10:00 AM - 5:00 PM
Jul 04-07, 2019
Homewood Mountain Resort
Free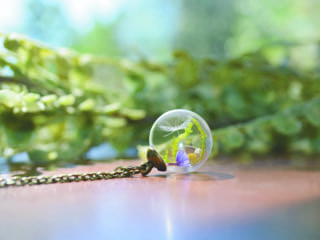 Homewood Mountain Resort celebrates Independence Day with Homewood's Handcrafted Designs under the Pines, taking place Thursday through Sunday, July 4-7, from 10 a.m. to 5 p.m. each day. This free event brings together an exciting group of more than 30 artisans showcasing an assortment of handcrafted home décor and gift items including paintings, ceramics, wearables, jewelry, photography, woodwork, and much more. This year's featured artists include:
Hand Painted Garden Umbrellas
Suzi Thomas designs and hand paints large garden umbrellas and playful accessories for fashion, beach, garden, and travel. Using specially developed paint and a four-step process, Suzi's umbrellas are designed to weather the outdoors without cracking, peeling or fading over time. Many of her designs feature festive floral patterns delightfully painted in bright colors with depth and dimension. "This work is the culmination of all my skills and joys converging to produce the work of which I am most proud," says Suzi. Choose from one of her most popular designs or collaborate with Suzi to design one of your very own!
Glass
Aaron and Tate Bezdek are glass blowing brothers and entrepreneurs creating prototypes and products with nature influencing their work and creativity every step of the way. Their one-of-a-kind hand blown glass pieces are meant to bring art into the home as olive oil bottles, drinking glasses, home decor, holiday decor and memorial keepsakes. Nature influences the Bezdek brothers when making these beautiful colored glass objects. Each piece starts in a molten form around 2,100 degrees, then shaped, colored and blown one at a time. Come visit with them, learn more about their story and why they have fallen in love with glass blowing, and take a piece of their beautiful artwork home with you!
Jewelry
Alexandrea Miller is a graphic designer, artist and jewelry maker. The small business is based out of her tiny off-grid home she and her husband Tom built on their developing land in Shasta County, California. Nature's treasures are gathered from explorations on the Western coast, dried and delicately arranged into tiny, wearable terrariums or pressed and framed as delightful pendants. Inspired by nature's beauty, Alexandrea's charming nature jewelry collection unifies clean elegant lines with organic natural forms. As she says, her work is "Inspired by nature, created by hand."
Photography
Garry "Kiwi" Moore describes himself as an old school landscape photographer because he uses a film camera and prints all but the largest of his photographs in his own color darkroom. "Being able to do my own printing has allowed me to develop a signature style image," says Garry. "I take a sequence of shots that when printed and mounted side by side create a single panoramic image." Because each individual photo can be any size, when they are mounted together some finished images can be quite large. These Ilfochrome photographs are printed directly from the original slides. Not only does this process produce museum quality archival photographs, they are also extremely rich in color and detail. Visit the event and see his beautiful, vibrant shots of Lake Tahoe and beyond.
Homewood Mountain Resort is located off Highway 89, just 6 miles southwest of Tahoe City. For more information about the event, contact Homewood Mountain Resort at (530) 525-2992 or Pacific Fine Arts Festivals at (209) 276-4394 You can also see more information on Facebook, Twitter, Instagram and Pinterest.