Homewood Presents: "Finding the Line" & "Yugen" Movie Premiere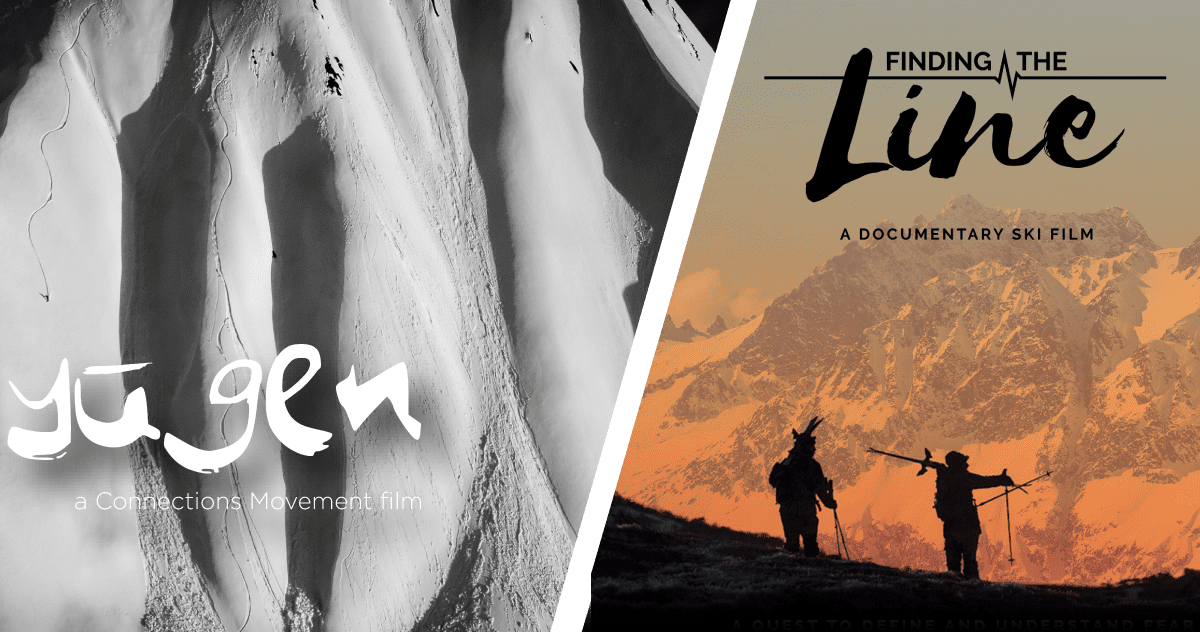 Homewood Mountain Resort is proud to home the Lake Tahoe premiere for Connections Movement's Yugen and Birds of a Feather's Finding the Line. Both featuring a wide variety of skiing and snowboarding talents ranging from Olympic competitors to off-the-grid mountaineers, these films take a traditional documentary a step further by showcasing the underlying story of adventure, progression, and passion.
We're excited to have Tahoma local Brennan Lagasse, Educator, Writer, Ski Guide and world traveler as the Guest Speaker for our headlining movie Finding the Line. While Brennan is pictured in the movie, his work was mostly behind the scenes as a ski tour guide for Finding the Line's team as they ventured through some of Alaska's most demanding terrain. Brennan will be joining us in welcoming this premiere as well as sharing some insight and stories relating to the film.
This showing will take place behind North Lodge next to Homewood Mountain Sports. We will be supplying chairs (complimented by heat lamps), a full service bar and snacks such as pizza and popcorn available for purchase. Accompanying us for the showing will be local brands High Fives Foundation, SOS Outreach, Tahoe Backcountry Women and Sierra Avalanche Center.
Raffle
Purchase tickets at the event to win a wide variety of winter prizes!
Season Passes & 3 Packs Both on Sale
To further celebrate the upcoming season, we'll be offering 3-Packs of lift tickets and Season Passes specials through the Guest Services office.
Tickets
$10 in advance
$15 at the door
Kids 13 & under FREE
---
About the Movies
Yūgen is a 3-year borderless mountain-based documentary film that explores the connection we as mountaineers and environmentalists share with the natural world. Following the journey of snowboard mountaineer Rafael Pease and crew as they travel throughout the corners of the world, trudging gear into unseen locations the crew works tirelessly to capture the true essence of being one with the mountain. Experiencing the most unique untold stories of the ecological conscious that resides deep in the soul of the mountains, told through the perspective of legendary humans who coincide in these very places.
Watch: View the Yugen trailer here.
Finding the Line is a film about fear, it's paralyzing grip on humans and how it affects our decision-making.
Olympian and X Games Slopestyle champion Anna Segal and her Freeride World Tour, big mountain skiing sister, Nat Segal, use their skiing to understand fear and how it manifests in the two siblings' lives.
Throughout their careers as professional skiers, Anna and Nat have both constantly been challenged by fear. Yet, despite being brought up under the same roof, they have learned to deal with it in almost contrasting ways, neither leading them to the success they dreamed of.
A heartfelt journey on the knife's edge of big mountains throughout Canada and France push them to their physical and emotional limits. The extreme skiing mecca of Alaska pushes them beyond.
The Australian sisters soon realize that the most important lessons lie within each others' approach. Equipped with greater insight, they negotiate the fine balance between staying in their comfort zone and taking too much risk, learning that sometimes to move forward, you need to understand what is holding you back.