Hot August Nights
All Day
Aug 03-12, 2018
Downtown Reno and surrounding areas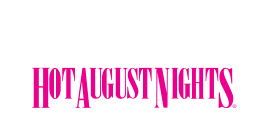 Over 6,000 vehicles will call the streets of Northern Nevada home for the 32nd Annual Hot August Nights festival. The week-long celebration commences in the historic mining town of Virginia City, Nev. on Friday, Aug. 3 to Saturday, Aug. 4. Then it's down the mountainside to the Main Event in Reno-Sparks, Nev. starting Sunday, Aug. 5 through Sunday, Aug. 13, 2018.
Hot August Nights is the world's premier classic car event. Since 1986, the festival has been celebrating nostalgia, rock n' roll and everything cars. The not-for-profit organization brings a new level of excitement to each year's event for spectators alike.
There are over 290 events to choose from, including live concerts, auctions, autocross, and more, ensuring there is something for everyone to enjoy at Hot August Nights.
For more information, call (775) 356-1956 or visit hotaugustnights.net. For the latest updates on Hot August Nights, visit Facebook.com/HotAugustNights or on Twitter @HotAugustNights.