How Safe Are We? with Janet Napolitano
7:30 PM - 9:00 PM
Jul 25, 2019
Classical Tahoe Concert Pavilion at Sierra Nevada College
5 – 10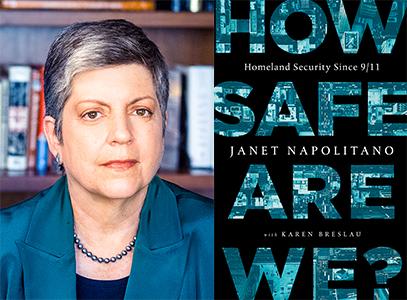 Janet Napolitano, Former Secretary of the Department of Homeland Security, President of the University of California, and Advisory Board Member of Classical Tahoe, offers an insightful analysis of American security at home and a prescription for the future.
Her new book, "How Safe Are We?" is a clear-eyed, rational examination of a government office that plays a key and often misunderstood role in the lives of all Americans.
Classical Tahoe and Tahoe Environmental Research Center Co-Present A Conversation with Janet Napolitano.
Ms. Napolitano will present "How Safe Are We?" in conversation in the Classical Tahoe Pavilion, Incline Village, NV.