Industry Night
5:00 PM - 11:30 PM
February 11, 2020
Tahoe Biltmore Lodge & Casino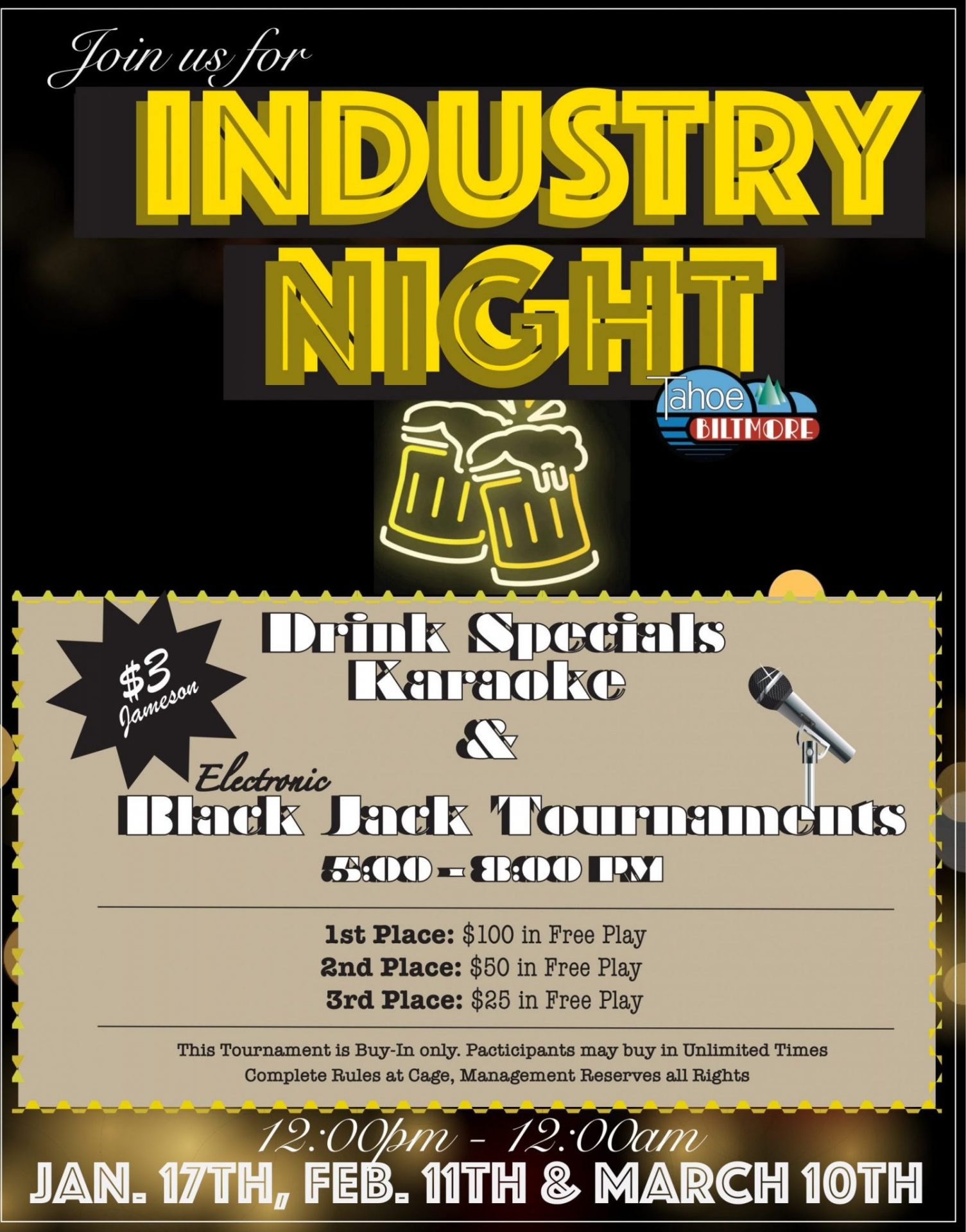 Tahoe Biltmore Casino and Lodge brings you Industry night!
This event will be happening once a month, it is a chance for us to give great deal and fun to the locals who work so hard to make our lively north lake Tahoe industry what is is.
Industry Night night will be held in the Tahoe Biltmore Breeze Bar, beginning at 5:00PM until 12:00 Midnight.
Deals as Follows:
3$ Jameson Shots
Free Karaoke
5$ Blackjack Tournament
&
MUCH MORE!
We hope to see you there!