Kids Adventure Camp
9:00 AM - 3:00 PM
Jun 21 - Aug 20, 2021
Squaw Valley
150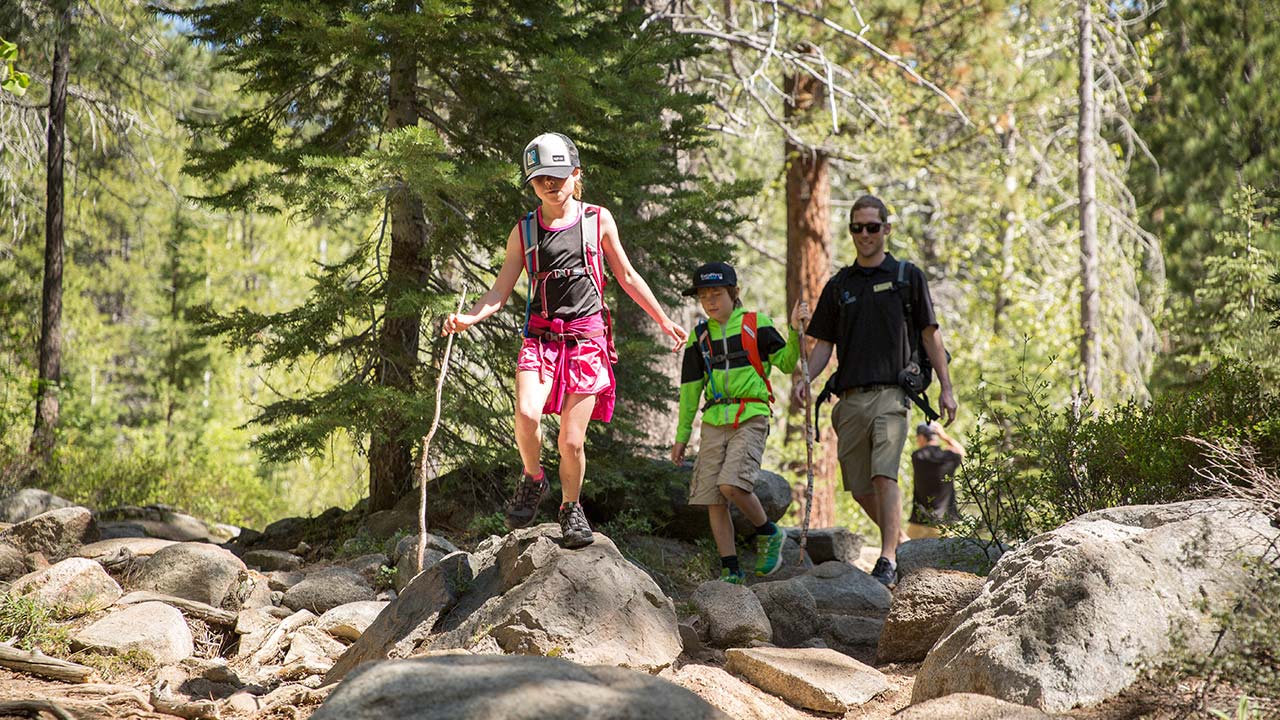 Unplug, Explore, & Discover in the Mountains
This summer, let your child explore the mountains and discover adventure through outdoor activities and art exploration alongside our experienced counselors and other kids. The Kids Adventure Camp is offered Monday through Friday, June 21 – August 20, from 9am-3pm.
Why Put Your Child In This Program
Our specially trained staff teaches to the 'whole' child including their cognitive, affective/emotional, & physical needs.
You can enjoy a kid-free day with the peace of mind that your child is safe in our care.
Kids will gain appreciation of nature creating lasting memories.
We provide the structure necessary for your child to enjoy the outdoors, be a responsible team member and, most importantly, have FUN!!!
NEW this year: Kids Adventure Camp 5-Pack
Commit to 5 days of camp at a time and save up to $200. All 5 sessions can be taken by the same child or split between siblings. 5 Packs cost $550, are non-refundable, and all sessions must be used during summer 2021. (last day August 20, 2021)