Kids and Crystals: Tools for empowerment, calm, and balance.
3:30 PM - 5:00 PM
Mar 05-19, 2018
Tahoe's Connection For Families
75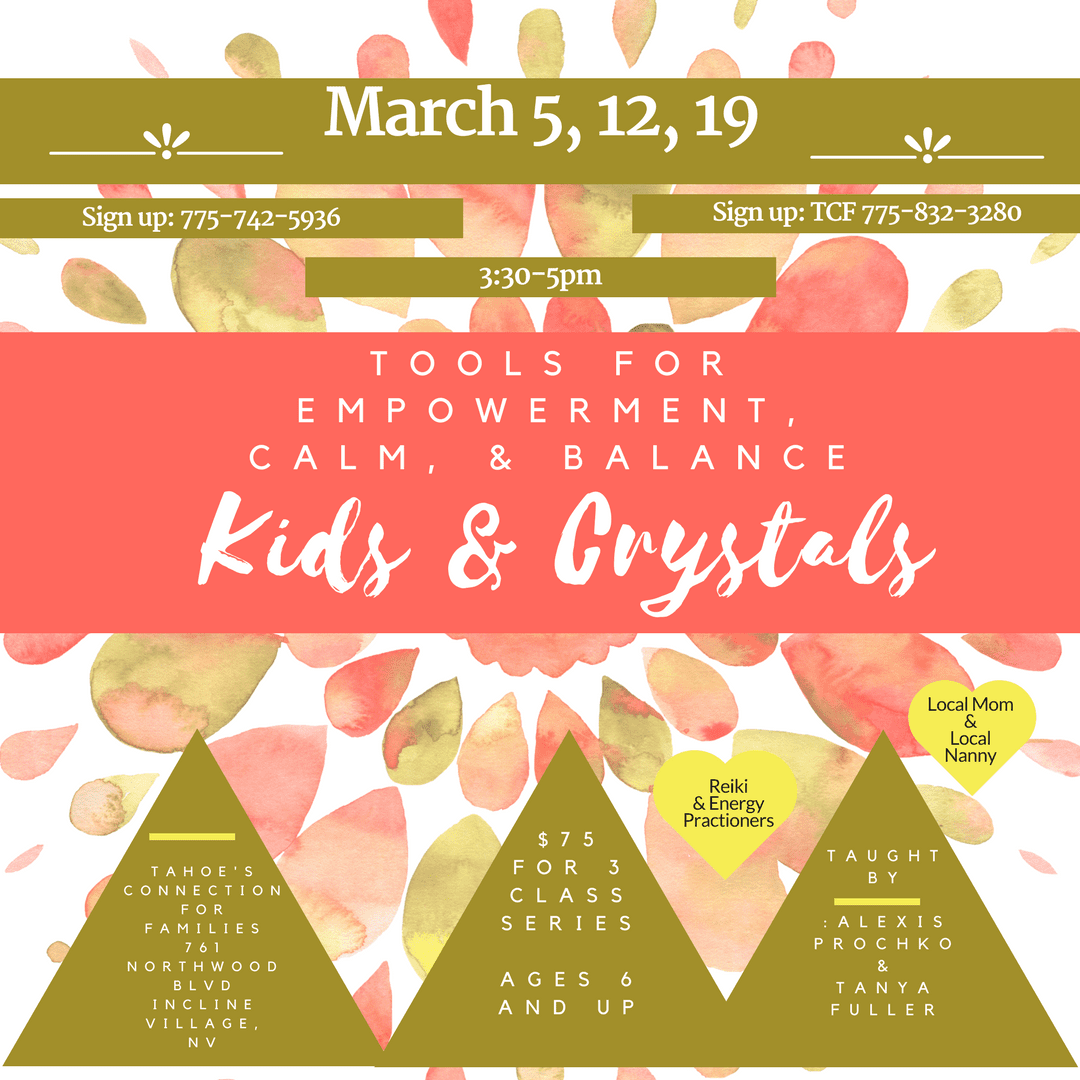 Kids and Crystals: Tools for empowerment, calm, and balance.
In this 3 class series, your child will learn ways to find their calm, feel balanced and in control of their space and place in the world.
This class guides your child through hands-on techniques of tapping into their center of calm in any situation. Using the 7 basic crystals, the 7 main chakras (energy centers), and fun visual energy-harnessing games, kids will begin to understand how energy affects themselves and the world around them.
Watch them grow into even more confident people as they learn how to create a protective energetic bubble around themselves, connect with the Earth by growing their roots, and discover their unique rhythm and voice. Through an understanding of basic energy concepts, your child will utilize these tools to regulate their emotions, shift from reaction to action, and find their calm all on their own!
Give your child the tools and understanding of the power they hold within to participate in the world as conscientious humans. You can help them make a difference!
Ages 6 and up (special request for aged 5)
$75 for 3 class series
Mondays, March 5,12,19
3:30-5pm
Tahoe's Connection For Families
761 Northwood Blvd
Incline Village, NV
www.tcfkids.org
sign up:
Tanya Fuller 775-742-5936
or at TCF in Incline