Lake Tahoe Music Festival – Sunset Serenades
7:00 PM - 9:00 PM
Aug 16-22, 2016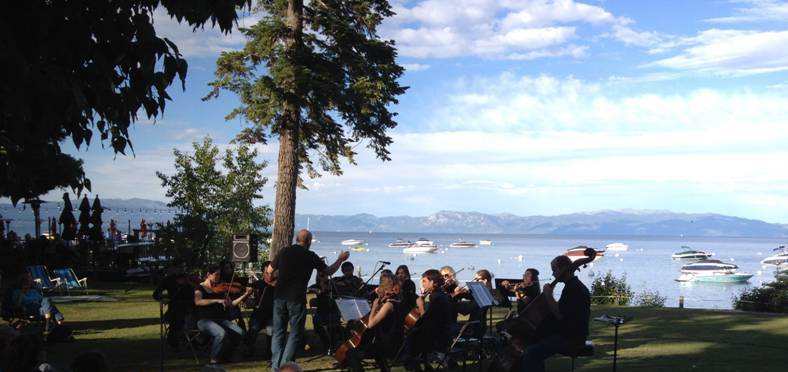 August 16: Sugar Pine Point State Park
Dark on August 17
August 18: West Shore Café
August 19: Truckee River Regional Park
August 20: Gatekeeper's Museum
August 21: PJ's at Gray's Landing
The Lake Tahoe Music Festival 20-Piece Academy Orchestra presents 5 concerts. Beautiful music at lake-front and intimate settings on the west shore of Lake Tahoe, Tahoe City and Truckee. Bring your picnic, chair and wine for a wonderful evening of beautiful music.
SERENADES AT SUNSET – A Magical Evening of Music
presented by
The Lake Tahoe Music Festival ACADEMY ORCHESTRA, with soloists Chris Kachain, Renowned guitarist for the St. Paul Chamber Orchestra and Minnesota Orchestra, and Laurie Hamilton concertmaster for the Metropolitan Opera Orchestra.
Please check the website for concert locations, more information and tickets.