Lake Tahoe Shakespeare Festival, Sand Harbor
05:00 PM - 09:00 PM
Jul 08 - Aug 27, 2017
Lake Tahoe Shakespeare Festival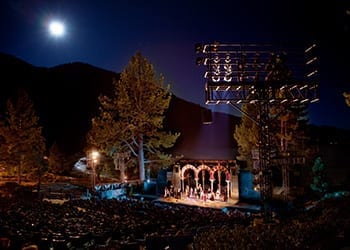 Dark on Monday.
Love's Labour's Lost. Double your pleasure with a fantastic Shakespearean farce. When two twin brothers and their two twin servants are unexpectedly reunited after three decades apart an unsuspecting port city is torn apart at its seams. Design-inspired by Rio de Janeiro's colorful Carnival celebration this unforgettable production is sure to delight. With a zany cast of unforgettable characters myriad mistaken identities and contagious musical rhythms Shakespeare's greatest comedy delivers triumphantly on its famous title. Directed by Charles Fee.
And…
The Hound of the Baskervilles. By Sir Arthur Conan Doyle / Adapted by Steven Canny and John Nicholson Directed by Charles Fee – A Hilarious Sherlock Holmes Whodunit! When Sir Charles Baskerville is found dead on his estate with terror etched on his face and the paw prints of a gigantic hound beside his body, the great detective Sherlock Holmes is summoned, with his trusty assistant Watson in tow, to unravel the mystery and investigate an ancient curse. This mystery classic is performed by three actors creating dozens of characters in what can only be described as a "tour de farce"! Packed with verbal and visual ingenuity, sleight of hand and a whirlwind of quick-changing characters – this suspenseful theatrical adventure delivers delightfully!
Visit: laketahoeshakespeare.com for schedules, tickets and information.