LAUNCH of Les Mills THE TRIP
All Day
Mar 03-04, 2018
Tahoe Mountain Fitness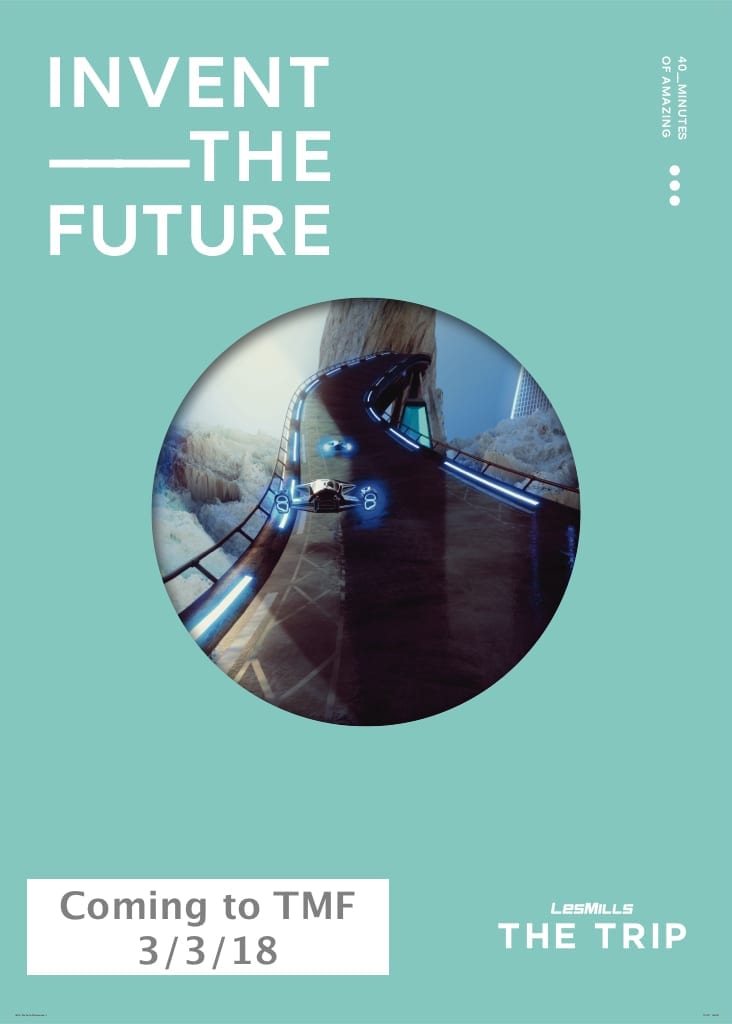 GET LOST IN THE JOURNEY
Inspired by cinema, live concert experiences and interactive gaming, IMMERSIVE FITNESS™ combines purpose-built studios and live instructors with immersive video. The potential for what a workout can be is limitless.
RIDE THE FUTURE
Cycling workout THE TRIP™ is our first IMMERSIVE FITNESS experience and is packing out exclusive studios around the globe. More experiences are being developed. The future of fitness is here.
What is THE TRIP?
THE TRIP™ is a fully immersive workout experience that combines a 40-minute multi-peak cycling workout with a journey through digitally-created worlds. With its cinema-scale screen and sound system, THE TRIP takes motivation and energy output to the next level, burning serious calories.
There's only 4 places in the entire United States that offers THE TRIP – and Tahoe Mountain Fitness is now one of them!!! Join us for the launch of this amazing new IMMERSIVE TRAINING — FOR THE VERY FIRST TIME!!