Little Chefs – Kid's Pizza Event
11:00 AM - 1:00 PM
Feb 17, 2016
Resort at Squaw Creek
25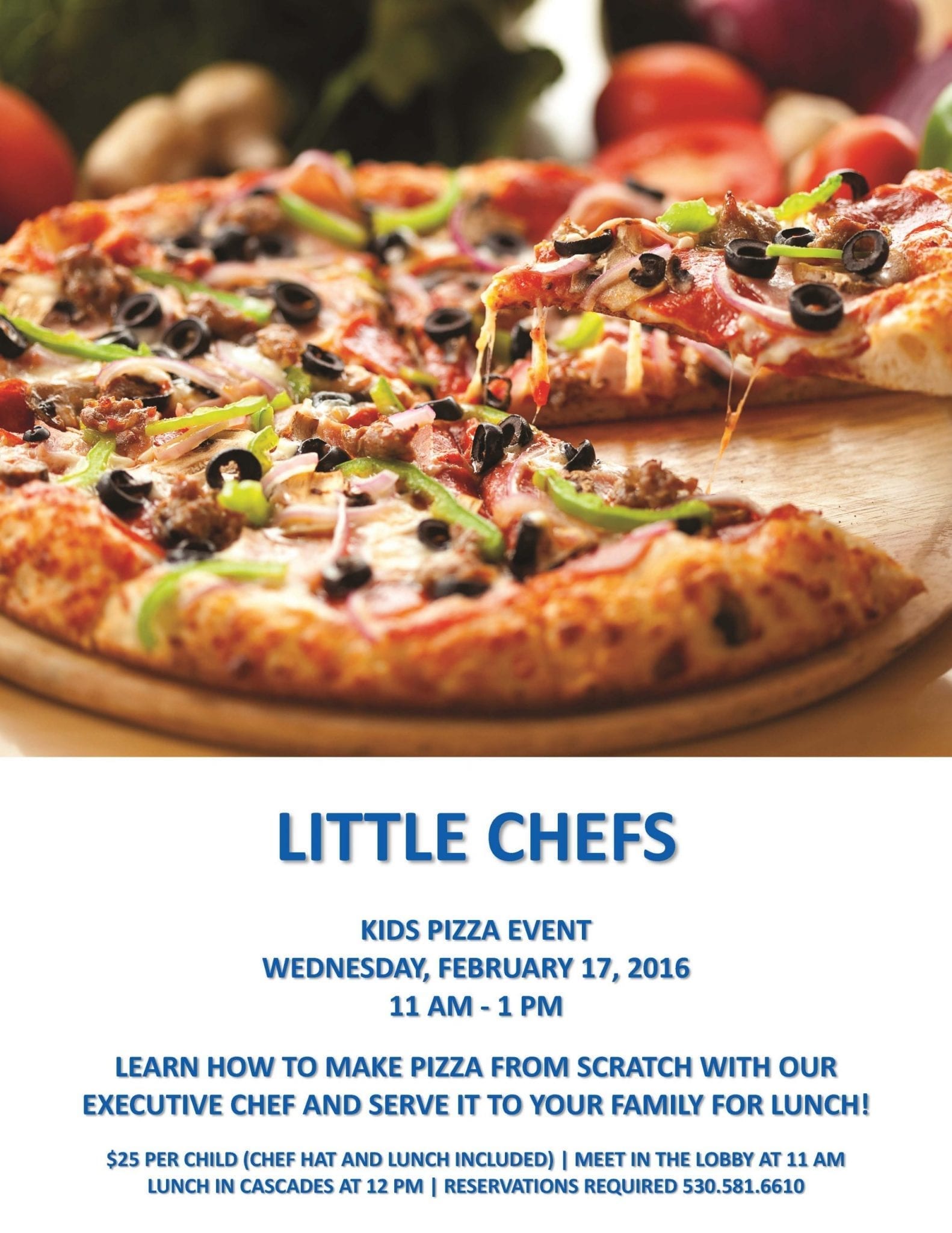 Kids will join Resort at Squaw Creek Executive Chef Jason Friendy and learn to make pizza from scratch and then serve it to their parents (the whole family is invited to lunch at noon in Cascades) – all wearing chefs hats of course!
$25 per child – lunch and kid's chef hat included.
Kids will meet in the lobby at 11am and Chef will lead them to the kitchen, where they will create pizza masterpieces. All ages welcome.
RSVP to the resort concierge at 530.581.6610