Mail Art: Call for Submissions
All Day
Mar 14 - Apr 30, 2021
Glass Garage Collective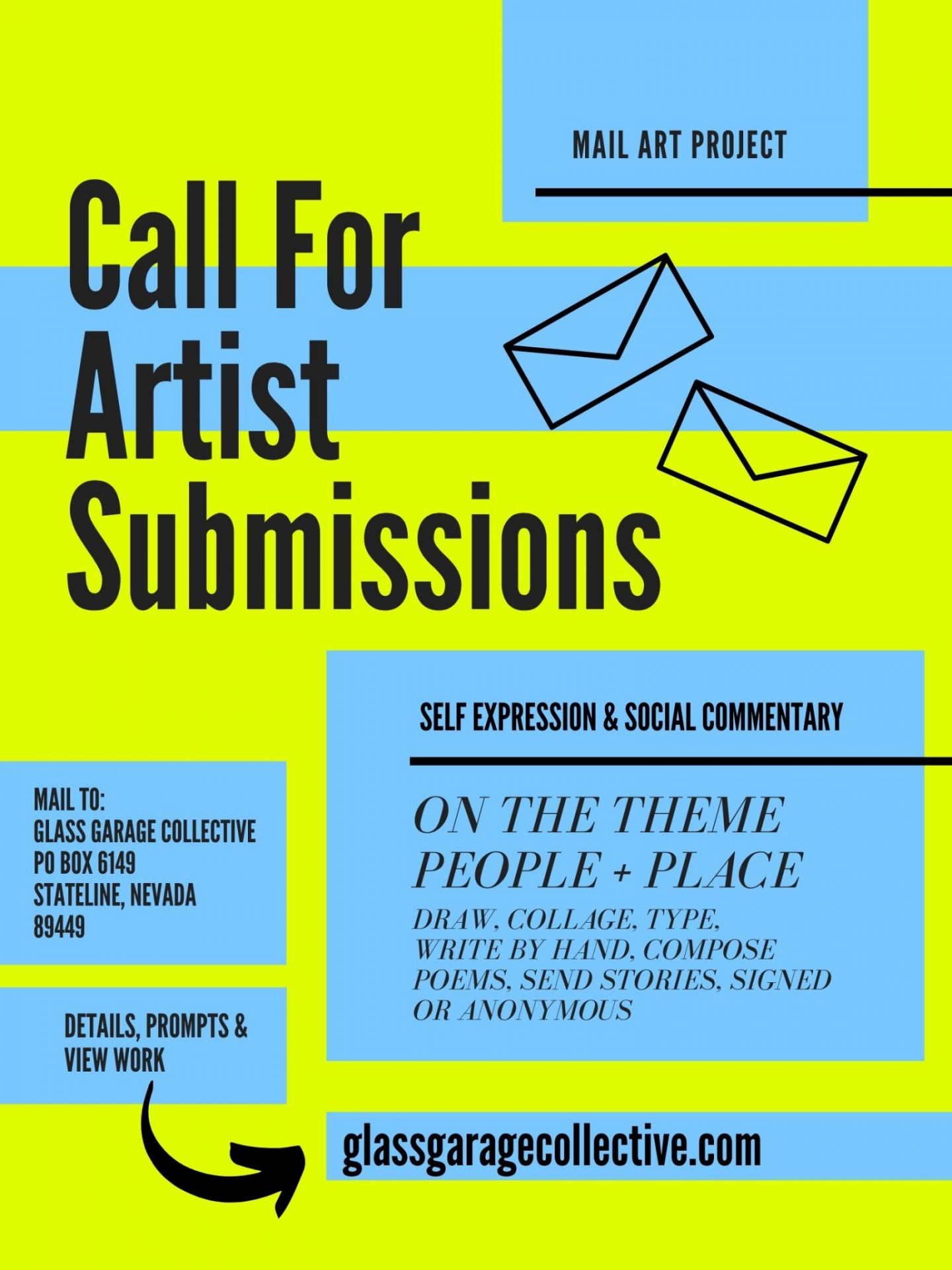 We Are All Guests Here is a mail art project from Glass Garage Collective, based in Tahoe and founded in May 2020 to accept and document art from around the world. We Are All Guests Here invites any participant to submit art on the theme: People + Place. Call for artist submissions is now open and ongoing.
To Participate:
Write by hand, draw, collage, compose poems, share secrets, tell stories in letter, post-card, 3-D or mixed-media form. Work can be no larger than what will fit in the PO BOX: 11" x 13" x 5".
No stress should be placed on "good grammar" spelling or style. We Are All Guests Here can be signed or anonymous.
Send submissions to: Glass Garage Collective, PO BOX 6149, Stateline, Nevada, 89449
Submitted work and the collection will be shared digitally on glassgaragecollective.com at the discretion of the curator, Sarah Wells.
Physical copies will be archived for future exhibitions. All submissions are considered a part of the We Are All Guest Here collection. No work will be returned or sold. The FAQ page answers artistic and logistical questions on mail art.
Glass Garage Collective is a media and correspondence platform to celebrate and document creative culture. Based in Tahoe and founded in 2020, Glass Garage Collective hosts two projects. We Are All Guests Here is a mail art project with a call for submissions through May 2021, Sarah Wells, curator. Mother Tongue is a to-be-launched quarterly publication.