Meet the 4-Legged Heroes of Winter: Squaw Valley Rescue Dogs
5:30 PM - 7:30 PM
Mar 24, 2016
North Lake Tahoe Visitor Center
5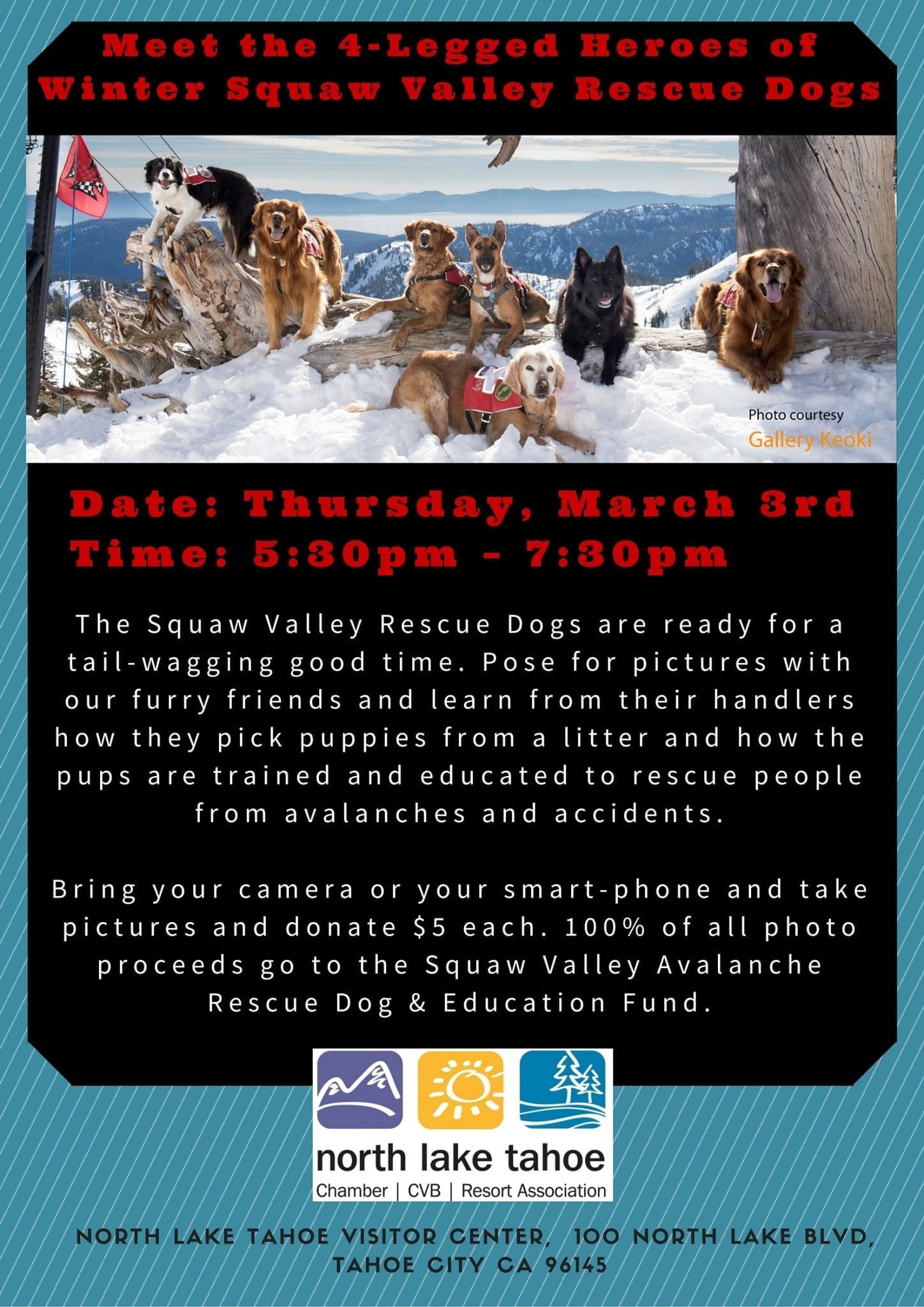 The Squaw Valley Rescue Dogs are ready for a tail-wagging good time. Pose for pictures with our furry friends and learn from their handlers how they pick puppies from a litter and how the pups are trained and educated to rescue people from avalanches and accidents.
Bring your camera or your smart-phone and take pictures and donate $5 each. 100% of all photo proceeds go to the Squaw Valley Avalanche Rescue Dog & Education Fund.
Complimentary adult & child beverages will be provided.