Monet's Table: Lakeside Luncheon and Art Sale Benefiting North Tahoe Arts
12:00 PM - 4:00 PM
Sep 16, 2018
Gatekeeper's Museum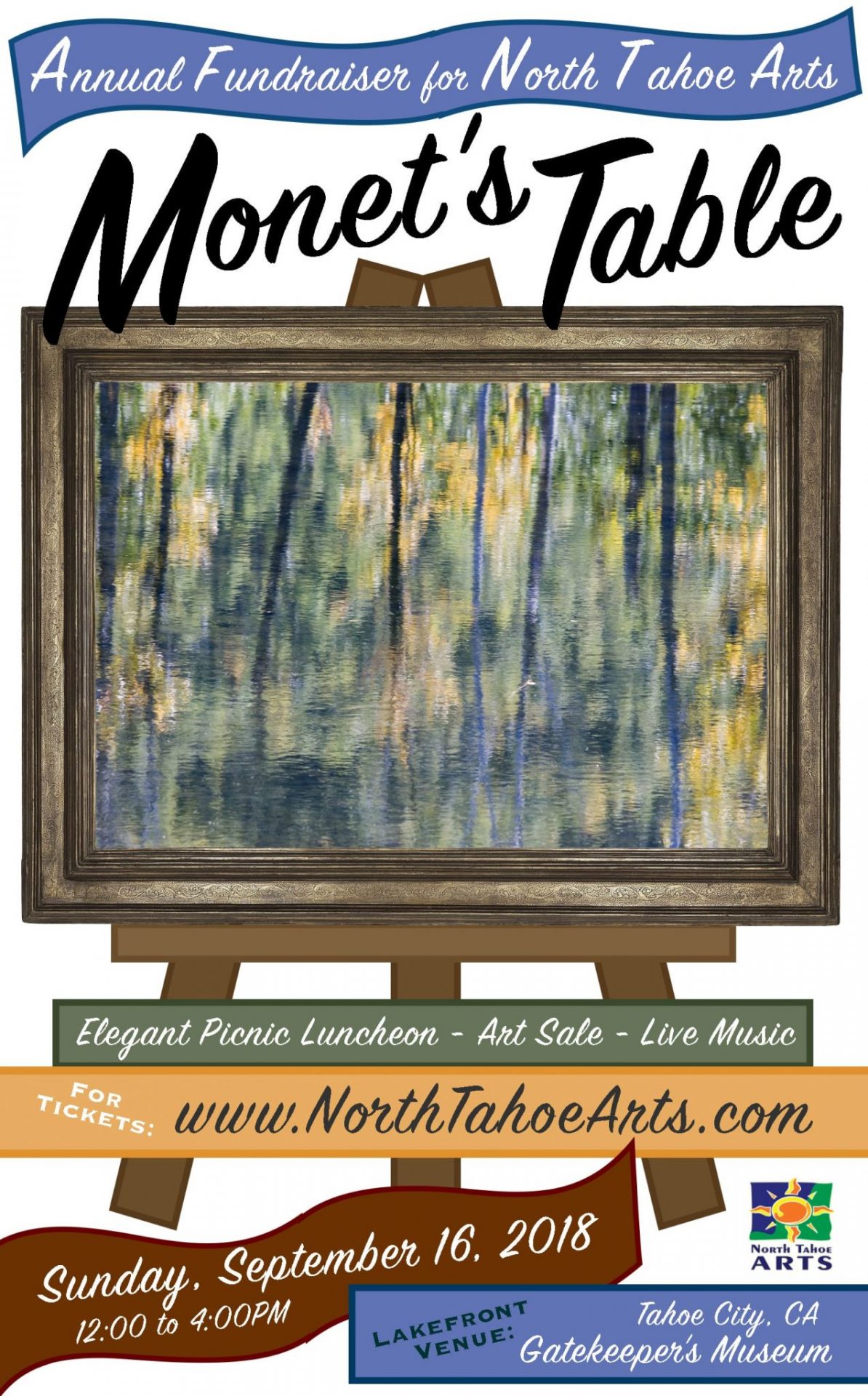 North Tahoe Arts will present an afternoon of food, fun, music and local art at its annual Monet's Table Luncheon and Art Sale from Noon to 4 p.m. Sunday, Sept. 16 at the Gatekeeper's Museum, 130 West Lake Boulevard, Tahoe City, Calif.
North Tahoe Arts has been a creative force and an educational resource for the visual arts in the North Tahoe area since 1990. As a non-profit organization, North Tahoe Arts' success depends on the support from our local community. Monet's Table is the group's largest annual event/fundraiser.
A $50 seat at Monet's Table includes an elegant luncheon overlooking Lake Tahoe and VIP early access to Monet's Table art sale from 12:00 – 1:00 p.m. The gardens will be lined with artists' booths and music provided by Joaquin Fioresi and Jenni Charles.
The VIP area will include linen-draped tables set with fresh flowers and a picnic basket filled with gourmet hors d'oeuvres and a variety of sandwiches. Wine and drinks will also be available for the VIP guests.
The general public is welcome from 1 to 4 p.m. to browse the artists' wares and the special donated Monet's Table where 100 percent of sales benefits North Tahoe Arts.