Music on the Beach Free Summerlong Concert Series
For the safety of residents, the North Lake Tahoe destination is asking visitors to refine travel plans and come again when travel is safe and viable. As a result of the current Stay at Home orders, most regional events have been cancelled and/or rescheduled. Please inquire directly with the event producer if you have questions during this time of uncertainty.
North Lake Tahoe will welcome visitors back with the same open arms we've always had – but for now, for the safety of all our residents, please stay home. We encourage you to enjoy our destination from afar – plan a future trip using resources on our website, enjoy Lake Tahoe's tranquility through our social pages @TahoeNorth and we'll see you when this is all over.
6:00 PM - 8:30 PM
Jun 28 - Aug 30, 2019
Kings Beach State Recreation Area-On The Beach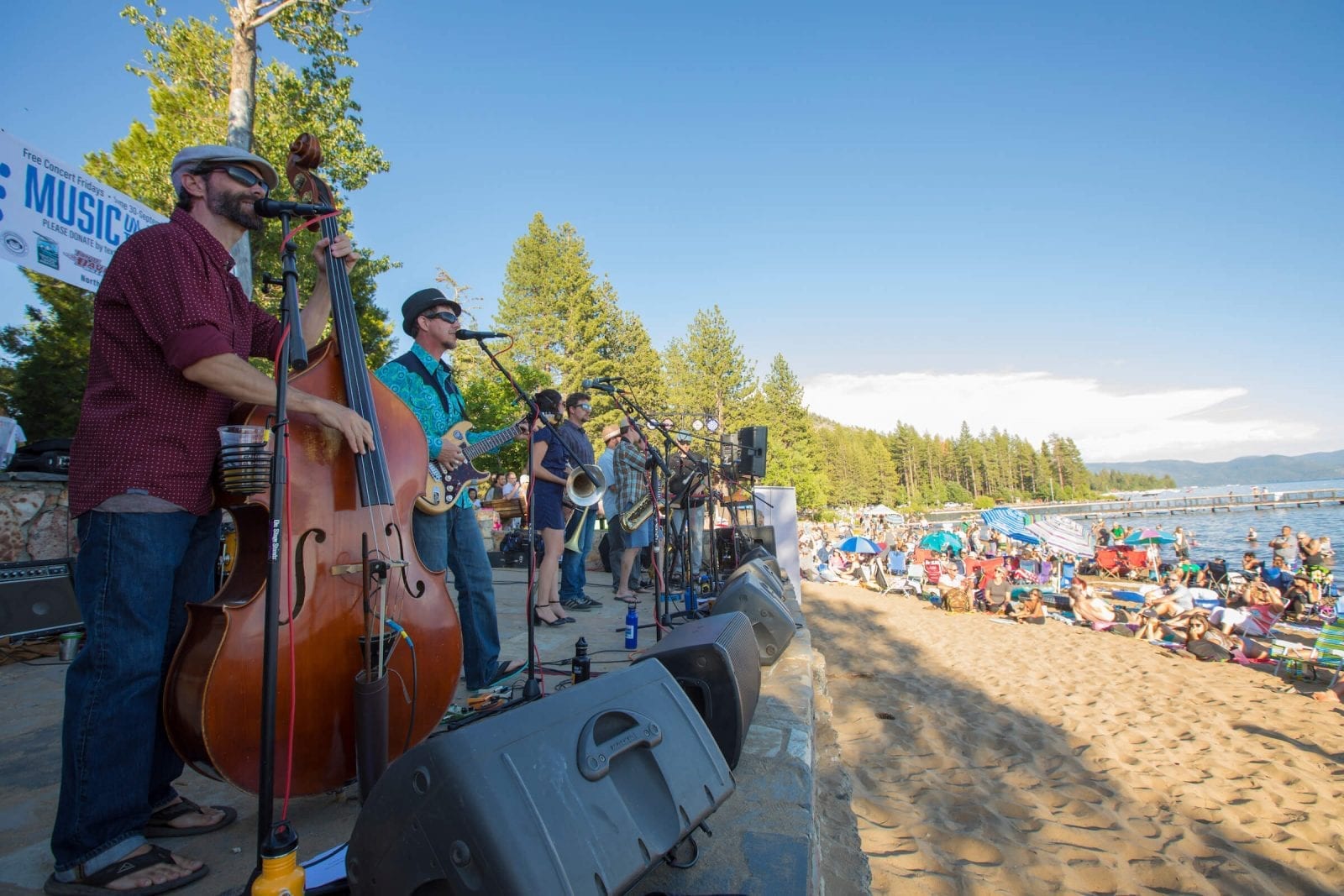 Start your summer weekend off right Friday evenings by listening and dancing to FREE live music performances featuring a variety of genres on the beautiful North Shore of Lake Tahoe. Music on the Beach takes place on Fridays throughout the summer at Kings Beach State Recreation Area and concerts start at 6:30pm. Alibi Ale Works beer, plus wine, soda, and food vendors will all be available from 6-8:30pm. Visit NTBA website for more information and to check out the band lineup.
June 28 – Coburn Station
July 5 – Boca do Rio
July 12 – Jelly Bread
July 19 – Sol Seed
July 26 – Sal's Greenhouse
August 2 – Sang Matiz
August 16 – Sneaky Creatures
August 23 – Miss Lonely Hearts
August 30 – The Wrinkle