NASTAR Races
For the safety of residents, the North Lake Tahoe destination is asking visitors to refine travel plans and come again when travel is safe and viable. As a result of the current Stay at Home orders, most regional events have been cancelled and/or rescheduled. Please inquire directly with the event producer if you have questions during this time of uncertainty.
North Lake Tahoe will welcome visitors back with the same open arms we've always had – but for now, for the safety of all our residents, please stay home. We encourage you to enjoy our destination from afar – plan a future trip using resources on our website, enjoy Lake Tahoe's tranquility through our social pages @TahoeNorth and we'll see you when this is all over.
10:00 AM - 2:45 PM
Feb 09 - Apr 21, 2019
Squaw Valley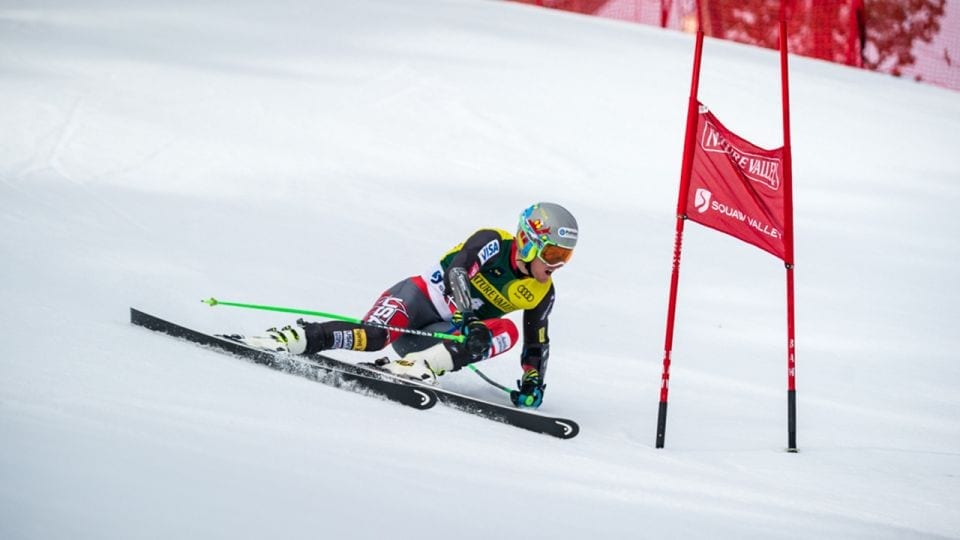 Race against friends, family and other skiers on our NASTAR race course located at the top of Shirley Lake Express on Ramp Run. Participants will compete within their age and gender to win platinum, gold, silver and bronze medals. Racers that are top-ranked in their group can qualify to compete in our 2019 Liberty Mutual Insurance NASTAR National Championships April 3- 7, 2019 here at Squaw Valley.
NASTAR Rates

| | Rate |
| --- | --- |
| 2 Runs per day | $5 |
| All Day | $10 |
| Season Pass – Unlimited Runs for 2018/19 Season | $99 |